Beach House Grill
Nestled in the sand dunes of Chatham Harbor, the Beach House Grill is the premier destination for classic seaside favorites featuring clambake classics as well as clam chowder, lobster rolls and freshly-harvested salads from our farm. This upbeat casual setting is the perfect spot to enjoy a refreshing cocktail or drink with an unrivaled summer vibe surrounded by family and friends. We also offer a private beach clambake experience, see details below.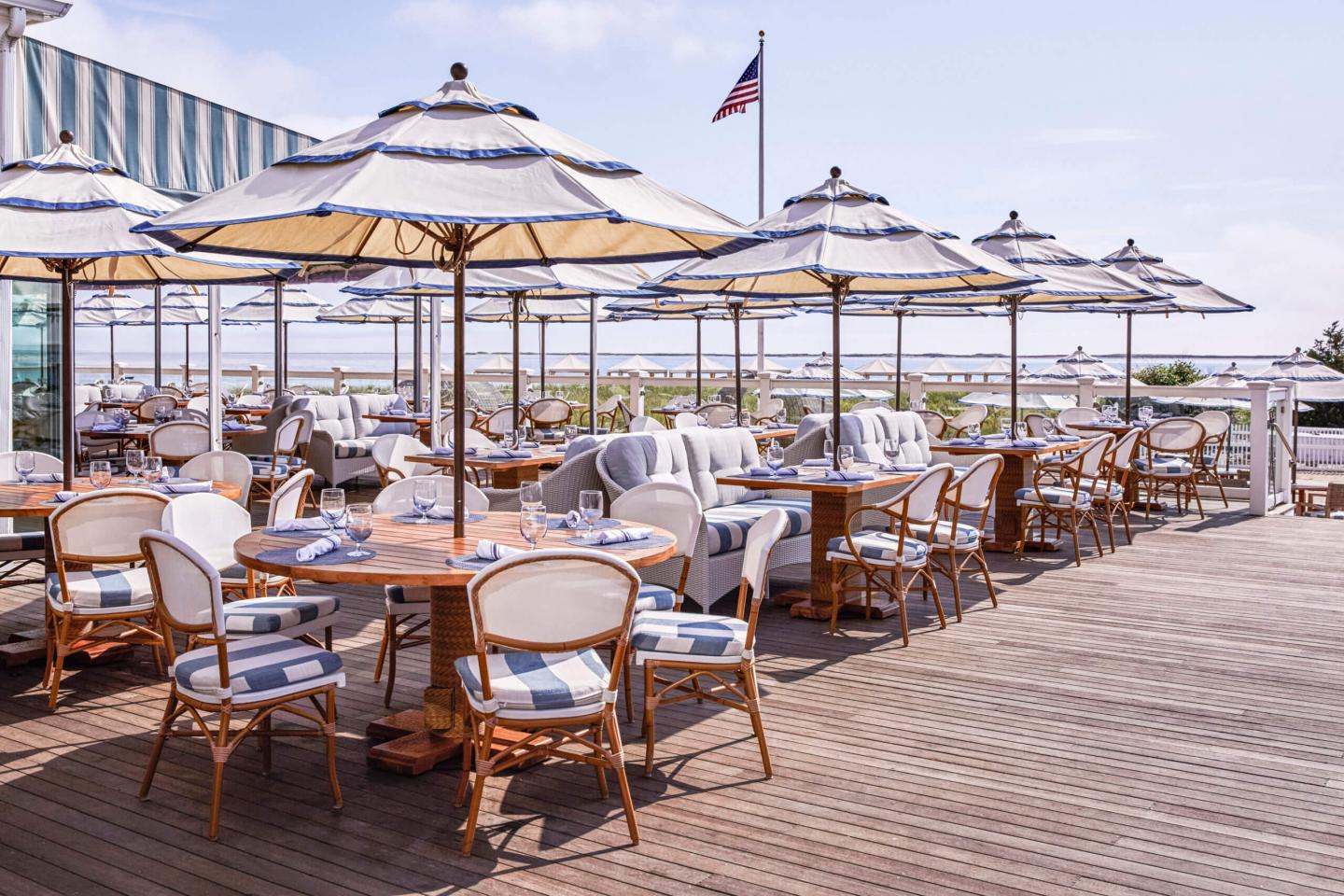 Contact
Hours
September Lunch: Daily 11:30am - 3pm 
September Dinner: Daily 5pm - 9pm
(Dinner not available Sept: 11, 14-15, 17-20, 21-24, 26, 29)
September Beverages: Daily 11:30am - 9pm 
(Please Note: When dinner is not available beverage service will end at 3pm)
October 1 Lunch: 11:30am - 3pm 
October 1 Beverages: 11:30am - 5pm
PLEASE NOTE: Reservations are only available for dinner.  The days/hours of Beach House Grill are subject to change as it is reserved for private events on a number of days throughout the season. To confirm date availability and make dinner reservations, please call our Dining Concierge at 508-945-6732.
Please call 508-945-0096 for private event inquiries. 
Some of our favorite dishes