Beach House Grill
Nestled in the sand dunes of Chatham Harbor, the Beach House Grill is the premier destination for classic seaside favorites featuring clambake classics as well as clam chowder, lobster rolls and freshly-harvested salads from our farm. This upbeat casual setting is the perfect spot to enjoy a refreshing cocktail or drink with an unrivaled summer vibe surrounded by family and friends.
The Beach House Grill will be reopening for lunch on May 27th and dinner on June 15th. Lunch service is first-come, first-served. For dinner reservations please call 508-945-6732 . This summer, breakfast-to-go will also be offered at the Beach House Grill beginning June 23rd. Please call 508-945-0096 for private event inquiries. Dates, hours and menus are subject to change.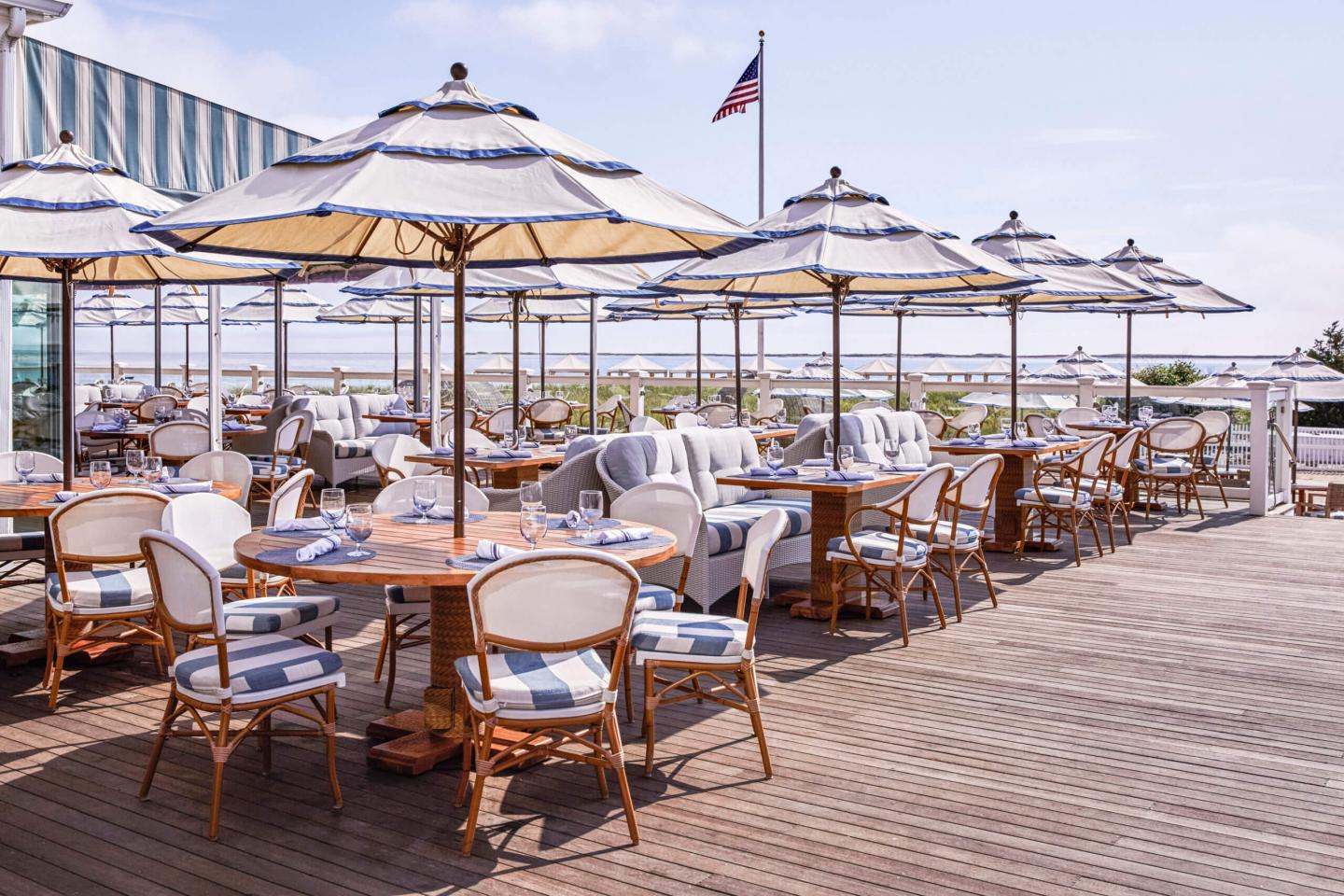 Contact
Hours
Breakfast-to-Go: 7am - 11am from June 23-Sept 5
Lunch: 11:30am - 3pm from May 27 - Oct 10
Dinner: 5pm - 9pm from June 15 - Sept 5
Beverages: 11:30am - 5pm from May 27-June 14
Beverages: 11:30am - 9pm from June 15-Sept 5
Dates and hours are subject to change.