Beach House Grill
Nestled in the sand dunes of Chatham Harbor, the Beach House Grill is the premier destination for classic seaside favorites featuring clambake classics as well as clam chowder, lobster rolls and freshly-harvested salads from our farm. This upbeat casual setting is the perfect spot to enjoy a refreshing cocktail or drink with an unrivaled summer vibe surrounded by family and friends.
The Beach House Grill is open for "grab and go" breakfast as well as lunch and dinner. Lunch service is first-come, first-served. For dinner reservations please call 508-945-6732 . Please call 508-945-0096 for private event inquiries. Dates, hours and menus are subject to change.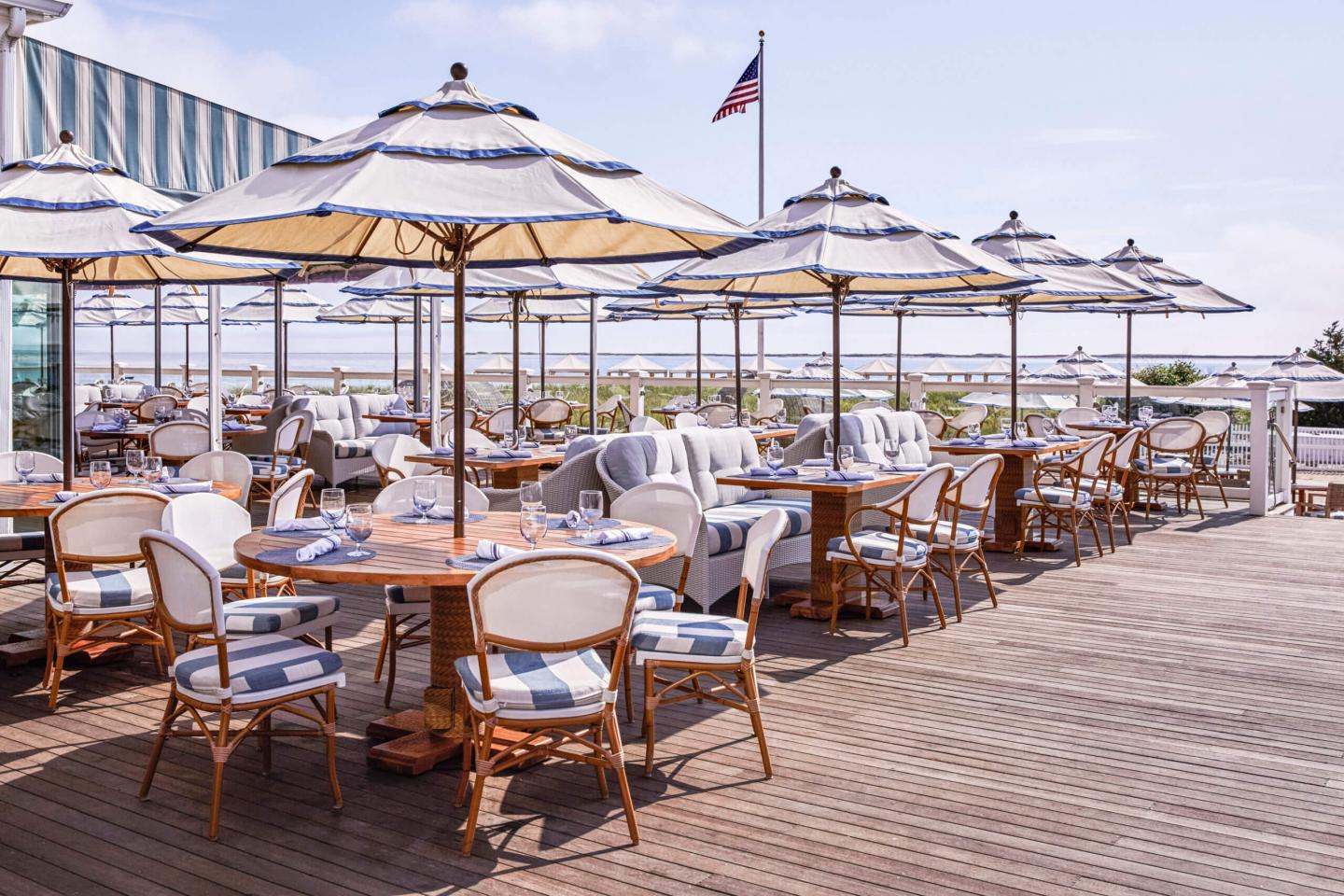 Contact
Hours
Grab & Go Breakfast: 7am - 11am daily
Lunch: 11:30am - 3pm through Oct 10
Dinner: 5pm - 9pm through Sept 5
Beverages: 11:30am - 9pm through Sept 5
Dates and hours are subject to change.
 
A New Private Beach Clambake Experience Begins July 7th!
Reservations are now being accepted for a newly-designed private beach clambake experience at Chatham Bars Inn. Open to the public as well as members and guests of the Inn, this new clambake experience features a private dining table with elegant table décor, an adjacent tableside smokeless fire pit and tiki torches on the beach for each party of up to 8 people and is hosted by one of the Inn's chefs preparing a multi-course family style clambake dinner from a welcome cocktail and appetizers through a selection of desserts including an elevated s'mores kit.