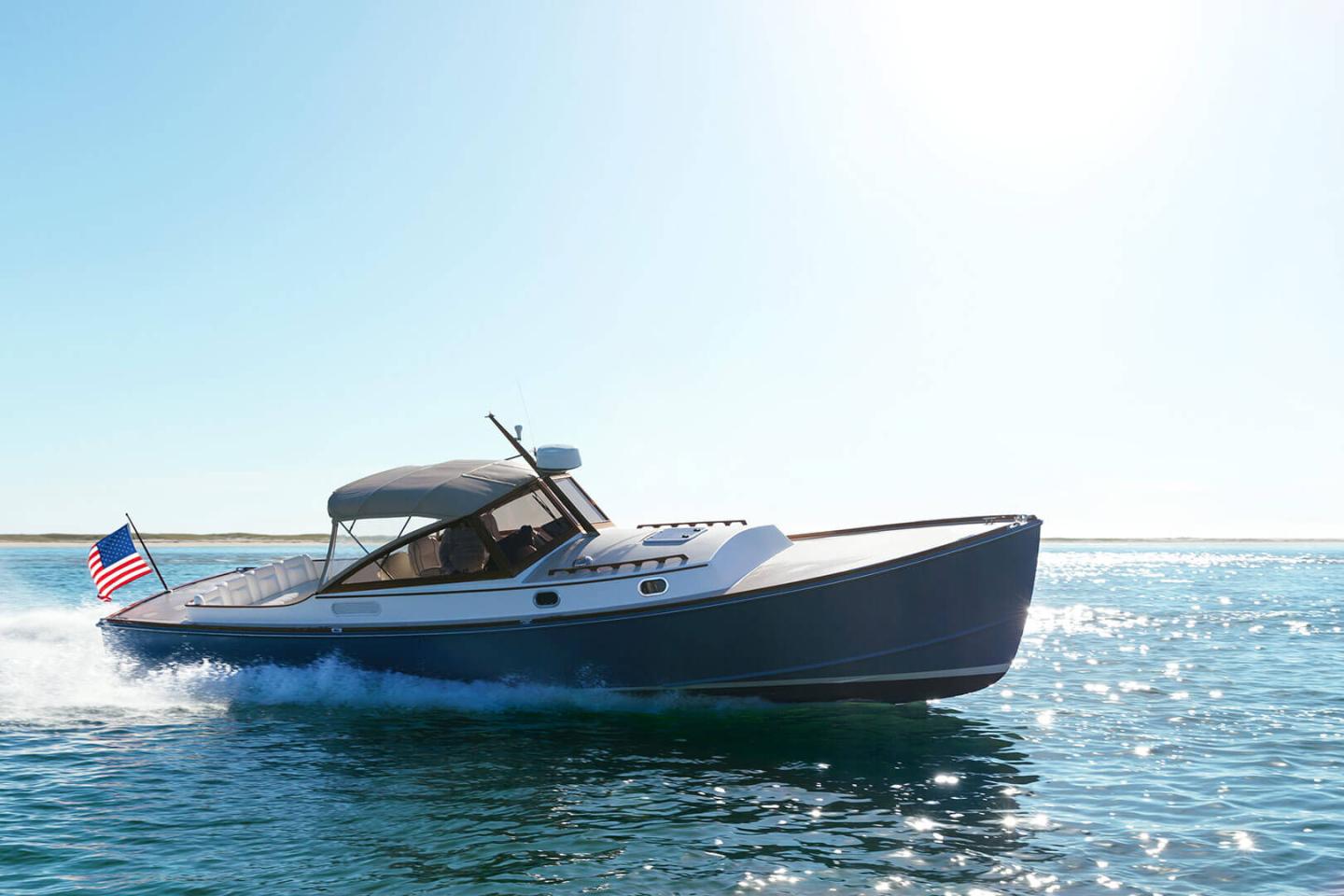 Don't visit Cape Cod without getting on the water! Whether you're all about fishing or looking to relax with a glass of champagne, Chatham Bars Inn has a boating experience for you. Our private fleet offers charters, cruises, fishing trips and even kid-friendly tours that get the whole family involved.
Our Fleet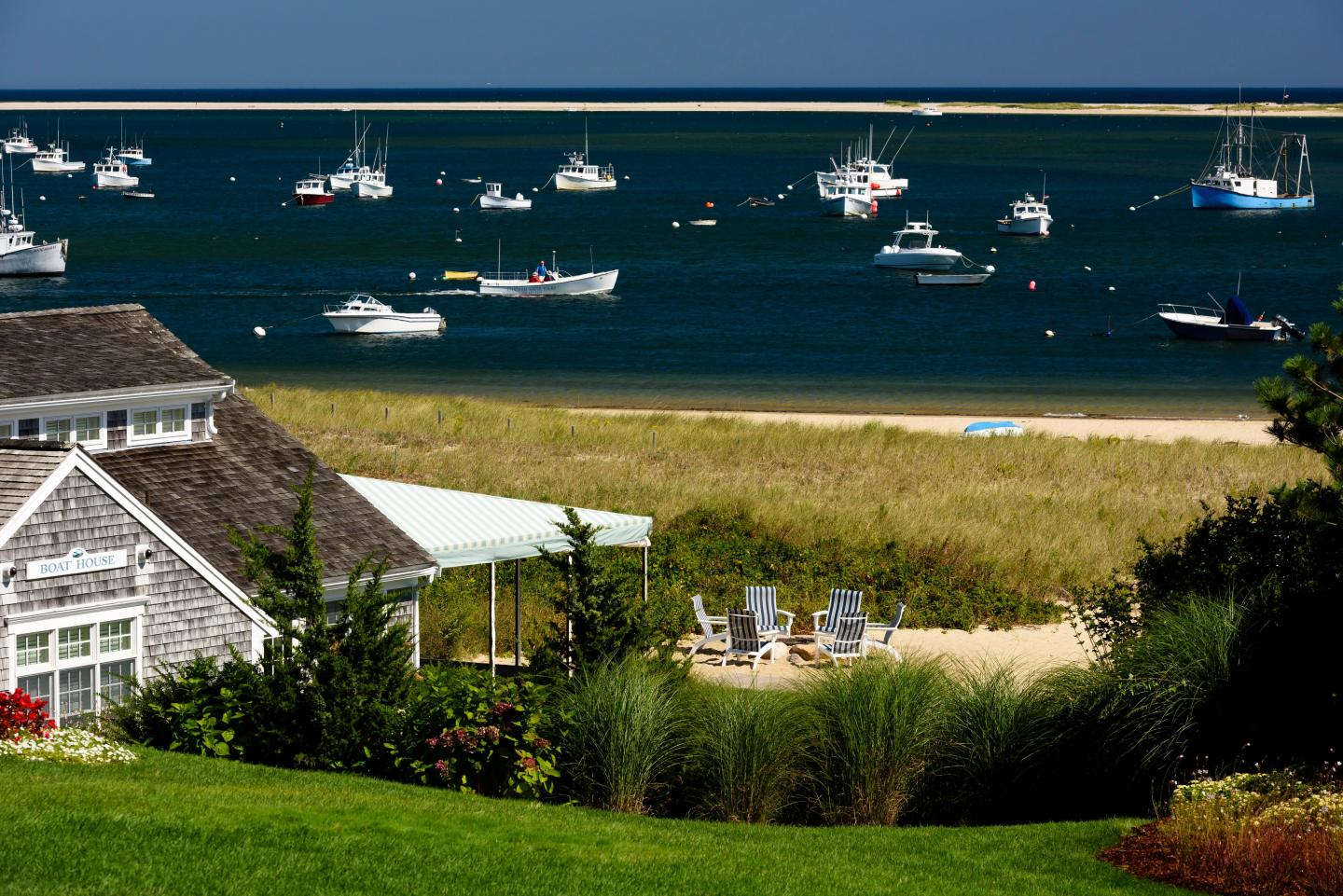 Shooting Star
Type: 38' Shelter Island Runabout
Capacity: 6 Passengers
The traditional beauty of the 38' Shelter Island Runabout and her incredible performance can quickly whisk you away to Nantucket, Martha's Vineyard or to some of the most spectacular whale watching spots in New England. Cruise in speed, comfort and style.
StarStruck
Type: 34' Regulator Center Console
Capacity: 6 Passengers
This is the ultimate sport fishing machine. StarStruck will take up to six guests to the fishing grounds comfortably, safely, and quickly. The waters off of Chatham boast some of the finest striper and tuna fishing on the east coast and, whether you prefer offshore big game or inshore light tackle fishing, StarStruck's state-of-the-art equipment and experienced captains will help you land "the big one"!
LobStar
Type: 21' Parker Center Console
Capacity: 6 Passengers
Experience the daily routine of a lobsterman as you participate in the excitement of hauling, emptying and baiting the traps on LobStar. Get an up-close and personal view of the other marine life that finds its way into the traps including crabs, sea stars, moon snails and other shellfish.
Stars & Stripes
Type: 26' Latitude Tandorne
Capacity: 6 Passengers
Trimmed inside and out with satin-varnished mahogany and teak decking, the Tadornes are attractive boats that are fast under sail. Her cockpit is wide and spacious making Stars & Stripes ideal for a classic sailing excursion, a family sailing lesson or a relaxing sail.
Bar Tender
Type: 29' Custom Launch
Capacity: 18 Passengers
Built in Chatham and trimmed with teak decks and beautifully varnished mahogany, BarTender has a remarkably shallow draft that affords easy access to the beach and remote areas of Pleasant Bay.
Complimentary Shuttle Service: Daily to North Beach Island is available exclusively to guests of Chatham Bars Inn. In addition to a variety of scheduled cruises, Bar Tender may also be reserved for private charters and cocktail cruises for parties of up to 18 passengers.
Private Charters
All of our boats are available for private charters, including, but not limited to wedding photo shoots, bachelor and bachelorette cruises, birthday parties and more! Call 1.508.945.6871 to book.
Remember - space is limited! Reserve as far in advance as possible by calling today.
View our Boating Brochure for more info on everything from fishing to charters to kids' programs and more!
Boating FAQs
Boating is available from May through October. Space is limited and many of these experiences sell out quickly, so make sure to reserve as far in advance as possible by calling 508.945.6871.
If you need to change or cancel your reservation, we do require notice 24 hours in advance. Please note all boating excursions are subject to change.
Are the tours family friendly?
Yes! Kids and adults alike are sure to have a great time on any of our boating excursions.
Can I book boating for my wedding party, bachelor/bachelorette party or other occasion?
Absolutely! These tours are a great way to make memories and bond with those close to you.
How far in advance should I reserve my boating?
We recommend reserving as far in advance as possible. Boating excursions fill up quickly and are limited to small private groups. We are now accepting reservations for the entire 2023 boating season. Call 508.945.6871 to book.
What kinds of wildlife will I see?
On any trip out on the water, you will see all kinds of animals in their natural habitat including grey and harbor seals who are often found basking on sandbars or frolicking in the water depending on the tide.
Our whale watching tour guests primarily spot humpback whales, but often see pilot whales, minke whales, whale sharks and giant mola mola as well.
Private white shark charters focus on viewing great white sharks, though you may experience other wildlife that Cape Cod has to offer, such as grey seals. 
What should I bring?
Prepare to bring several items with you to make your trip a successful one. We recommend bringing sunscreen, polarized sunglasses, a hat and a camera as well as an extra sweater or windbreaker as it's cooler on the water than on land.