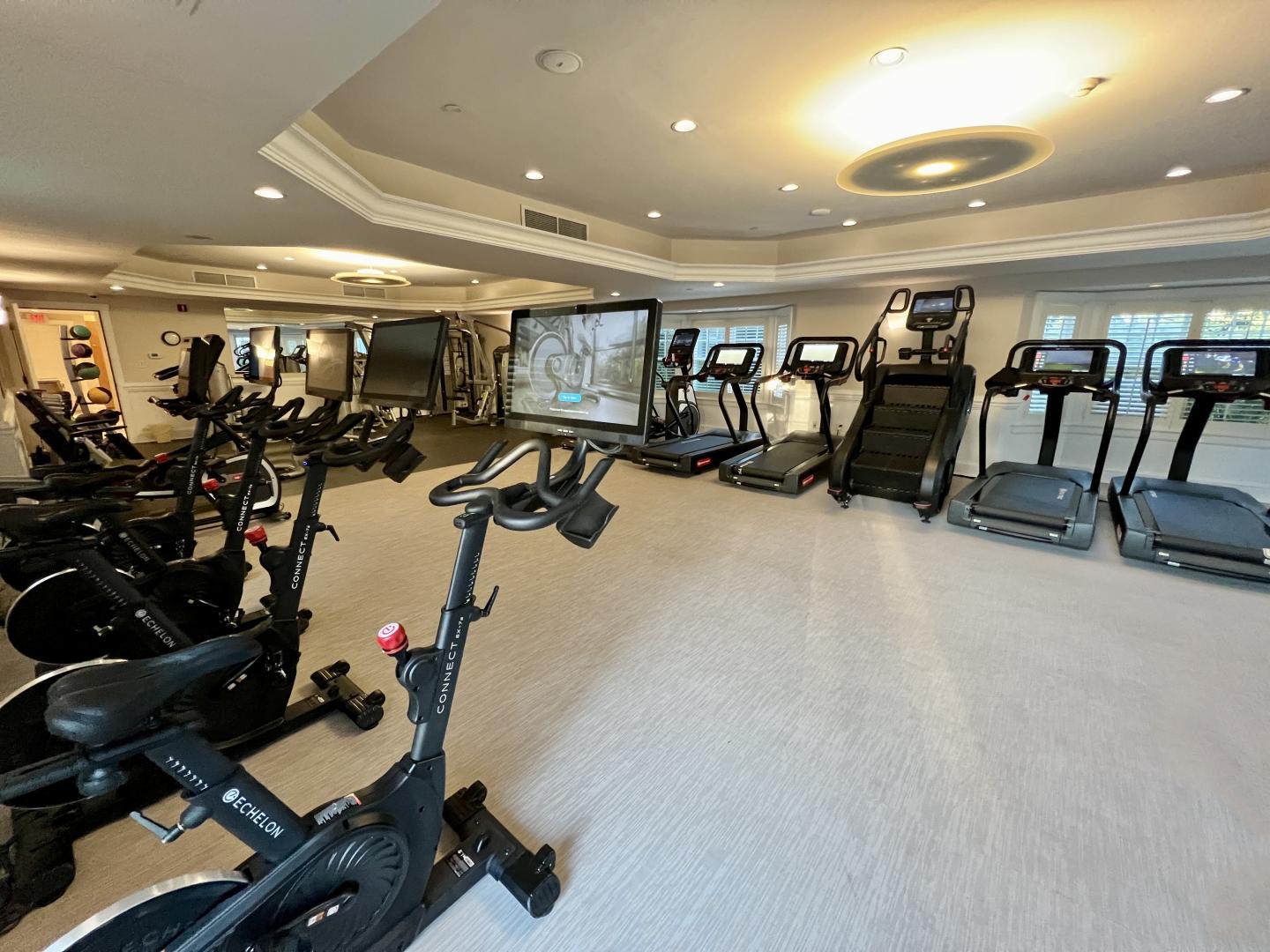 Fitness Center and Classes
Chatham Bars Inn offers wellness and fitness services as part of the overall resort experience.
Our state-of-the-art fitness center is open 24 hours per day and features Echelon bikes, TRX treadmills and elliptical machines, Stairmaster, HIIT Rower, free weight dumbbell station and more. Chilled water and fresh fruit are also available.
Our Wellness program offers complimentary scheduled fitness classes and private sessions. Our personal fitness trainer can customize sessions for each guest including personal training, nutrition sessions and lifestyle coaching.
Complimentary Fitness Class Schedule
Meditation
Tuesday & Thursday at 5:30 PM
Develop or strengthen your meditation practice to reduce stress and improve concentration. You will learn powerful meditation techniques in a supportive environment. These classes are an easy way to bring meditation into your daily life and feel more centered, grounded, and peaceful. Walking meditation is also available weather permitting.
Sweat by The Sea, Power Yoga
Thursdays at 9:00AM
Designed to tone, strengthen and purify your body, the dynamic mix of yoga poses will challenge you and encourage you to reach your true potential. The power sequence is a series of postures that flow from one to the next while maintaining focus on your breath.
Total Body Workout
Fridays at 8:00AM
The workout consists of functionally sound movement training, strength training and conditioning with a strong focus on proper technique. The workout starts with a warmup, becomes progressively more challenging, and ends with a light cool down and stretching.
Gentle Flow Yoga
Saturdays at 8:00AM
This class is designed to improve balance, coordination, strength, and flexibility. Withdraw from the pressures of daily life and become comfortable with your own mind body practice. Move at a mindful pace, focusing on breath while exploring postures sitting, standing, and lying down.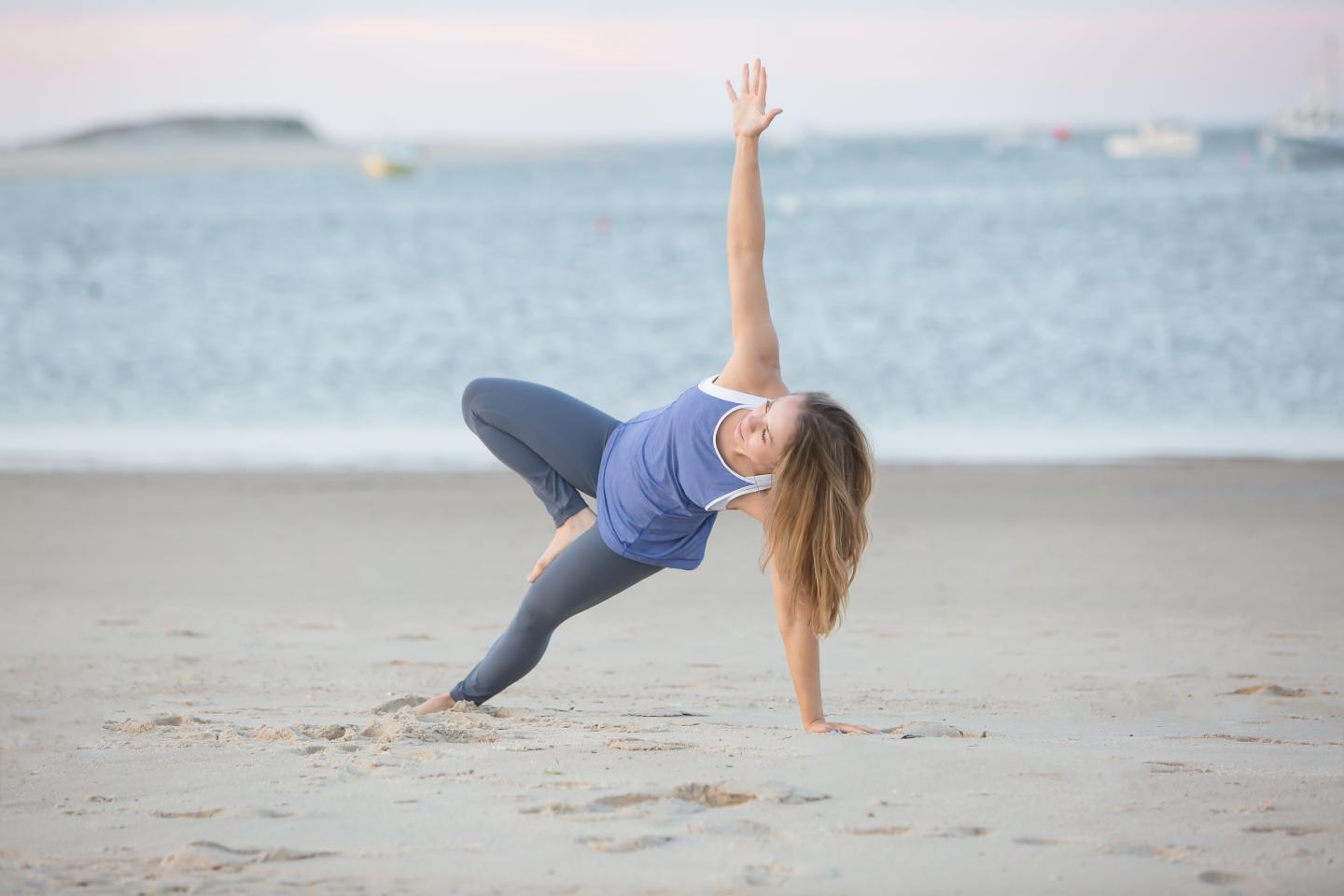 Private Customized Sessions
Individual Private
$160 for 1 Hour, $90 for 30min
1 Hour Group Session
2 Guests - $240 ($120/person) for 1 Hour
3-5 Guests Semiprivate - $350 for 1 Hour
6-10 Guests Group Class - $450 for 1 Hour
10+ Guests Large Class - $600 for 1 Hour
The Personal Training Program
Assessment
An assessment is the starting point for all long-term training sessions to determine exactly where you are at the outset of your training program. An assessment is required before all new clients begin any long-term training program with our personal trainer (not required for 1-time training sessions). The assessment will include a thorough physical assessment and a movement analysis.
Private Personal Training
A one- hour individualized training session that begins with a brief strength assessment and movement analysis. After an understanding of your movement patterns, fitness background, and goals, the exercise prescription will be designed specifically for you. You have the option to have the session emailed with detailed instructions for continued off-site practice.
Private Group Training
An exercise program that is challenging, fun and creates community among the participants. This group training can take place inside or outside depending on preference and weather. It is a great opportunity to work out with family and friends. Group training is structured as a circuit style class that will leave you feeling energized! Modifications and progressions are readily available to tailor to all fitness levels.
The Yoga Program
Private Yoga Training
One-on-one, personalized yoga sessions in a private space. Yoga instruction and level will be based on your health, body type and lifestyle. Whether your goal is to understand the basics of yoga or tailor your practice to benefit a specific sport (such as improving your golf swing), private yoga sessions are an incredible addition to any healthy lifestyle.
Private/Small Group Yoga Classes
Invite friends and family to join you on your yoga mat. You schedule the time for your class and have it personally developed to meet the wants and desires of your small group. Beginning yoga students welcome. Classes are designed to meet your group's experience and comfort level.
Bridal Party Yoga
Are you looking for something fun and unique to do with your bridal party on your wedding day/wedding weekend or as a bachelorette activity? A private yoga class is all that and more! Yoga classes are a great way to bond with your bridal party, clear your mind before the big day, and bring some balance to your busy wedding weekend. You will leave feeling refreshed, stress-free and centered.
The Meditation Program
Mindfulness Meditation Session
Develop or strengthen your meditation practice to reduce stress and improve concentration. Through sessions with a personal coach you will learn powerful meditation techniques in a supportive, one-on-one format. Private classes are an easy way to bring meditation into your daily life and feel more centered, grounded, and peaceful.
Couples Meditation
Couples meditation is a powerful way to relax and connect with your loved one. Meditating with a partner brings your breathing into alignment and allows you to become receptive and responsive to one another. It is also great for those just learning to develop a meditation practice. Support each other in your meditation practices and cultivate a mindful relationship.
The Nutrition Program
This nutrition session will go over the basics of what you can do to have a healthy relationship with food. Simple strategies will be established to take your nutrition practice to the next level. There will be a focus on a variety of topics including nutrient absorption, food quality, what to eat and when. Working with your coach you will gain a deeper understanding of current nutrition behaviors, plan a long-term healthy progression with nutrition, and ensure you are enjoying what you eat.
Lifestyle Coaching
Our lifestyle class will bring awareness to how you are living your life day to day. Lifestyle guidelines will be established that will lead to a healthy and prosperous life. These guidelines will focus on a variety of topics including sleep, circadian rhythm, exercise, fulfillment in family and work. Any areas that need improvement will be identified and you will become aware of the priorities that drive your behavior to create healthy habits. This class will support you in aligning your goals with your actions. Learn what it takes to live a healthy lifestyle inside and outside of the gym.