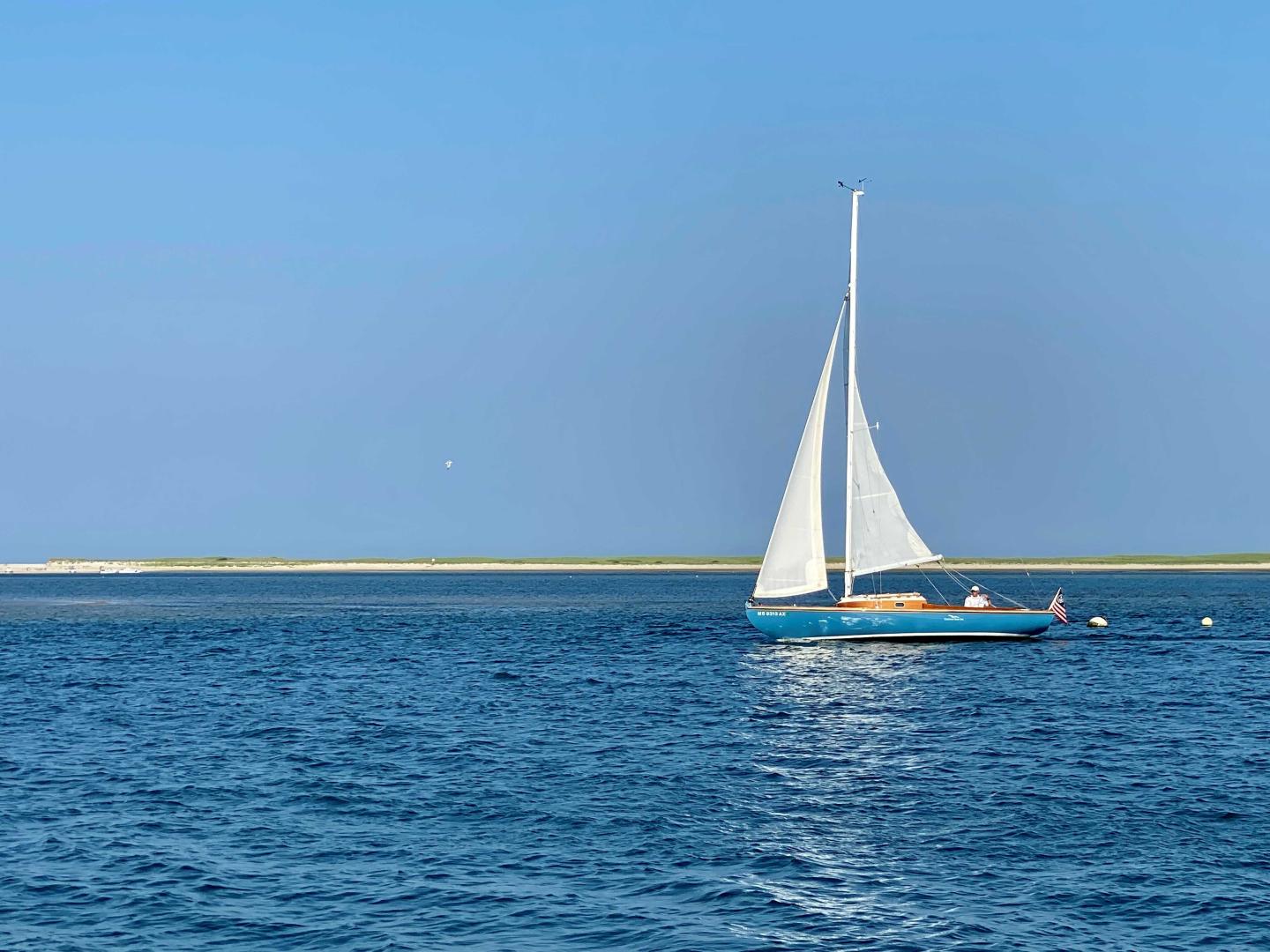 Enjoy a sail on a beautiful day or a relaxing evening sail while the sun sets to the west. The sweeping vistas of Chatham's coastline, historical landmarks like the Chatham Lighthouse and North Beach Island provide the perfect backdrop for your sail. Daily 1-hour sailing trips are available at 11am, 1pm and 3pm. One-hour evening sails are daily at 5pm. Private sailing instruction is available upon request.
Boating FAQs
Boating is available from May through October. Space is limited and many of these experiences sell out quickly, so make sure to reserve as far in advance as possible by calling 508.945.6871.
If you need to change or cancel your reservation, we do require notice 24 hours in advance. Please note all boating excursions are subject to change.
Are the tours family friendly?
Yes! Kids and adults alike are sure to have a great time on any of our boating excursions.
Can I book boating for my wedding party, bachelor/bachelorette party or other occasion?
Absolutely! These tours are a great way to make memories and bond with those close to you.
How far in advance should I reserve my boating?
We recommend reserving as far in advance as possible. Boating excursions fill up quickly and are limited to small private groups. We are now accepting reservations for the entire 2022 boating season. Call 508.945.6871 to book.
What kinds of wildlife will I see?
On any trip out on the water, you will see all kinds of animals in their natural habitat including grey and harbor seals who are often found basking on sandbars or frolicking in the water depending on the tide.
Our whale watching tour guests primarily spot humpback whales, but often see pilot whales, minke whales, whale sharks and giant mola mola as well.
Shark expeditions mostly focus on great white sharks, but you might luck out and see thresher and mako sharks as well.
What should I bring?
Prepare to bring several items with you to make your trip a successful one. We recommend bringing sunscreen, polarized sunglasses, a hat and a camera as well as an extra sweater or windbreaker as it's cooler on the water than on land.