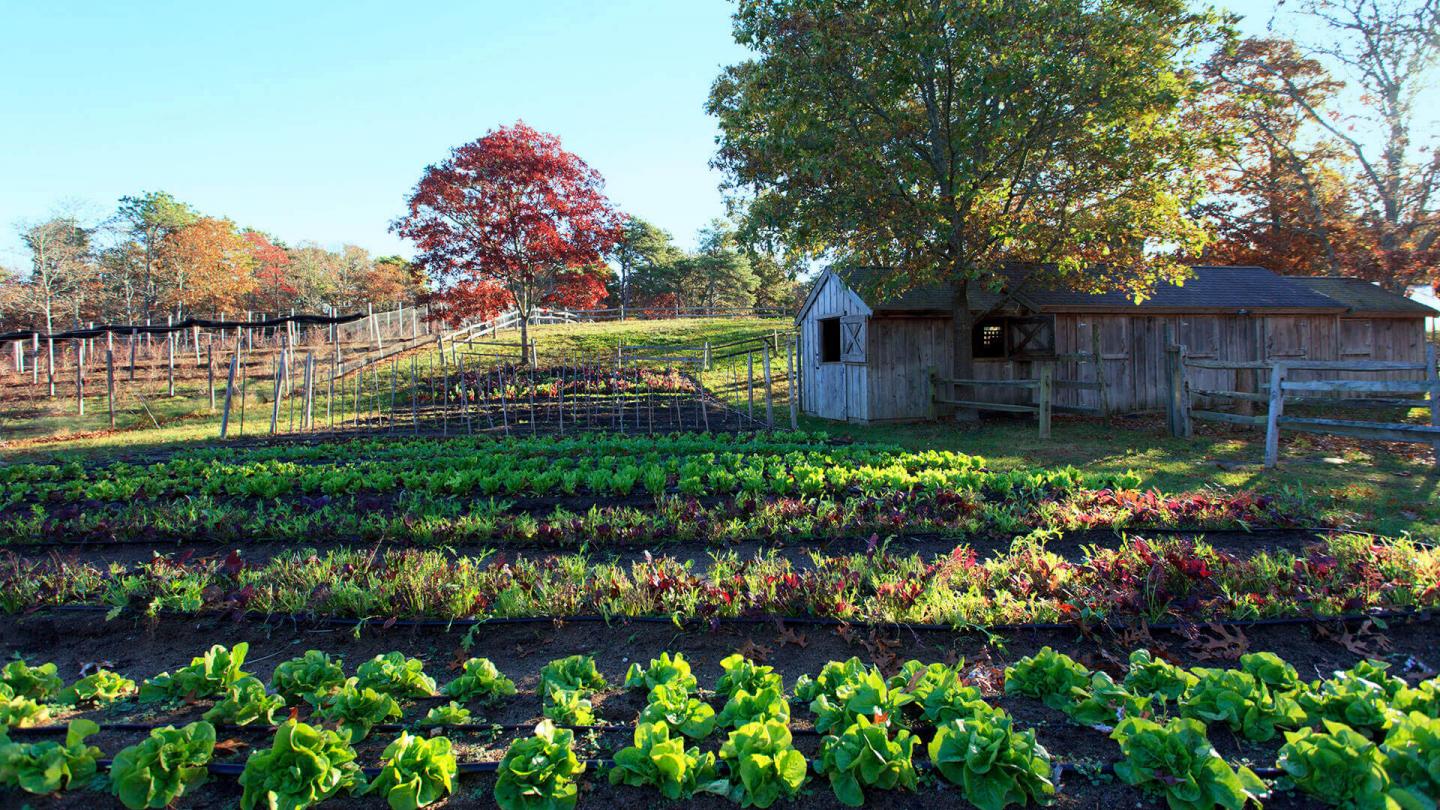 The farm produces well over 100,000 pounds and 125 varieties of vegetables and features innovative farming techniques such as hydroponics and Slovenian beekeeping. The farm also offers a seasonal farm stand open to the public early May through late November as well as farm-to-table dinners and creative group activities.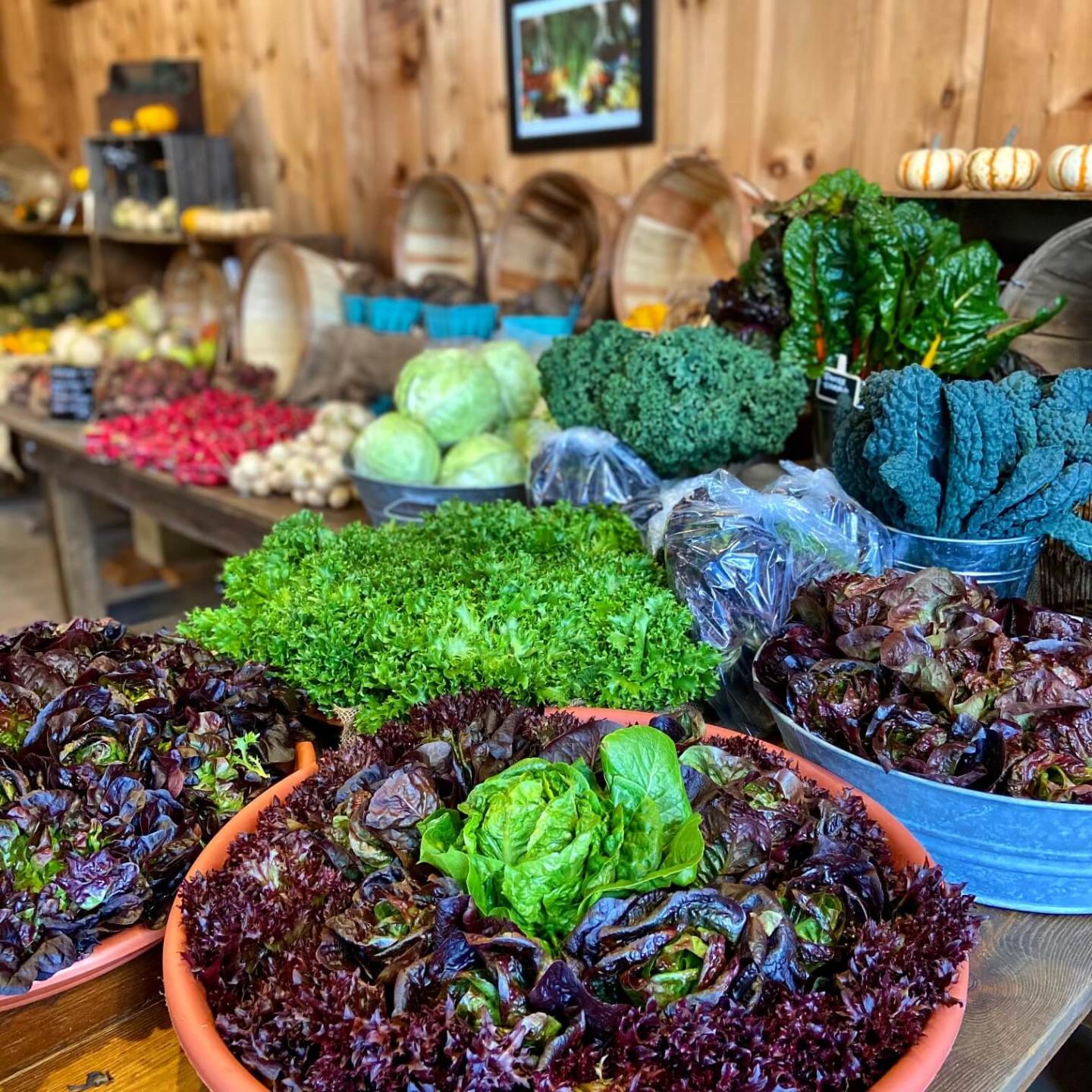 The Farm Stand
The Farm Stand is open for the season with fresh vegetables, beautiful flowers and dozens of specialty products from the local area. We look forward to seeing you soon!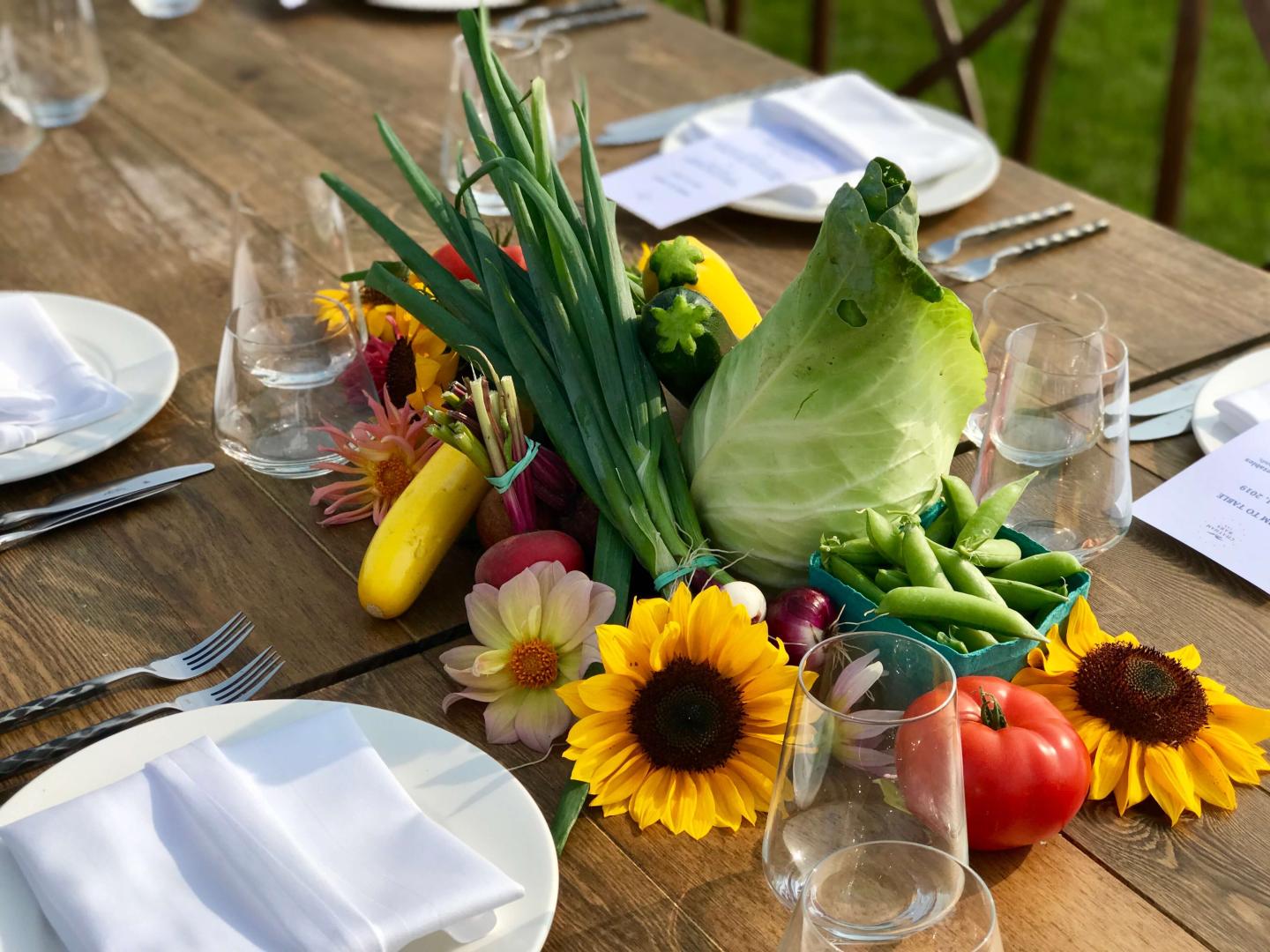 Farm-to-Table Dinners
Each season, the farm hosts a number of farm-to-table events which are open to the public. Guests enjoy a welcome reception in a stunning setting followed by a 4-course dinner served family style. Dinner guests are seated at outdoor tables surrounded by the farm's fruits, vegetables and flowers with twinkling lights suspended above the dining area. The outdoor farm dinners for 2023 will be held each Wednesday June 21 - Oct. 4.
Outdoor Farm Dinner Series Menus and Tickets
Also, the farm offers a Greenhouse Dinner Series on Saturdays from October 21 - November 11, 2023.  Each Greenhouse Dinner has a specific theme, from Pig & Whiskey to Fall Harvest Wine and more.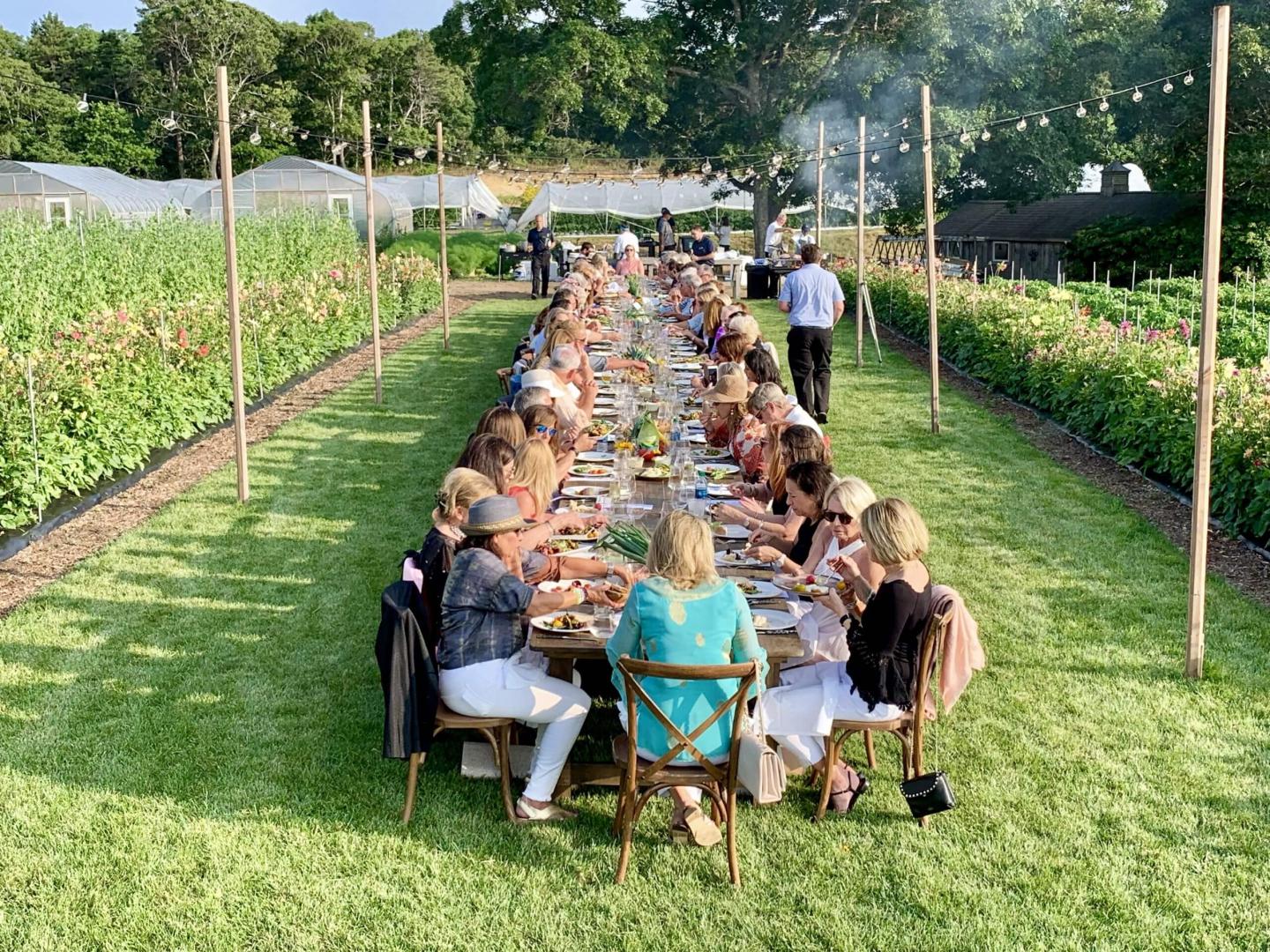 Private Events
The farm is now available for a limited number of private and corporate farm-to-table dinner events in landscaped fields among the rows of planted vegetables and flowers. Celebrate a special birthday, an anniversary, gather for a family reunion or plan an event for your colleagues or clients.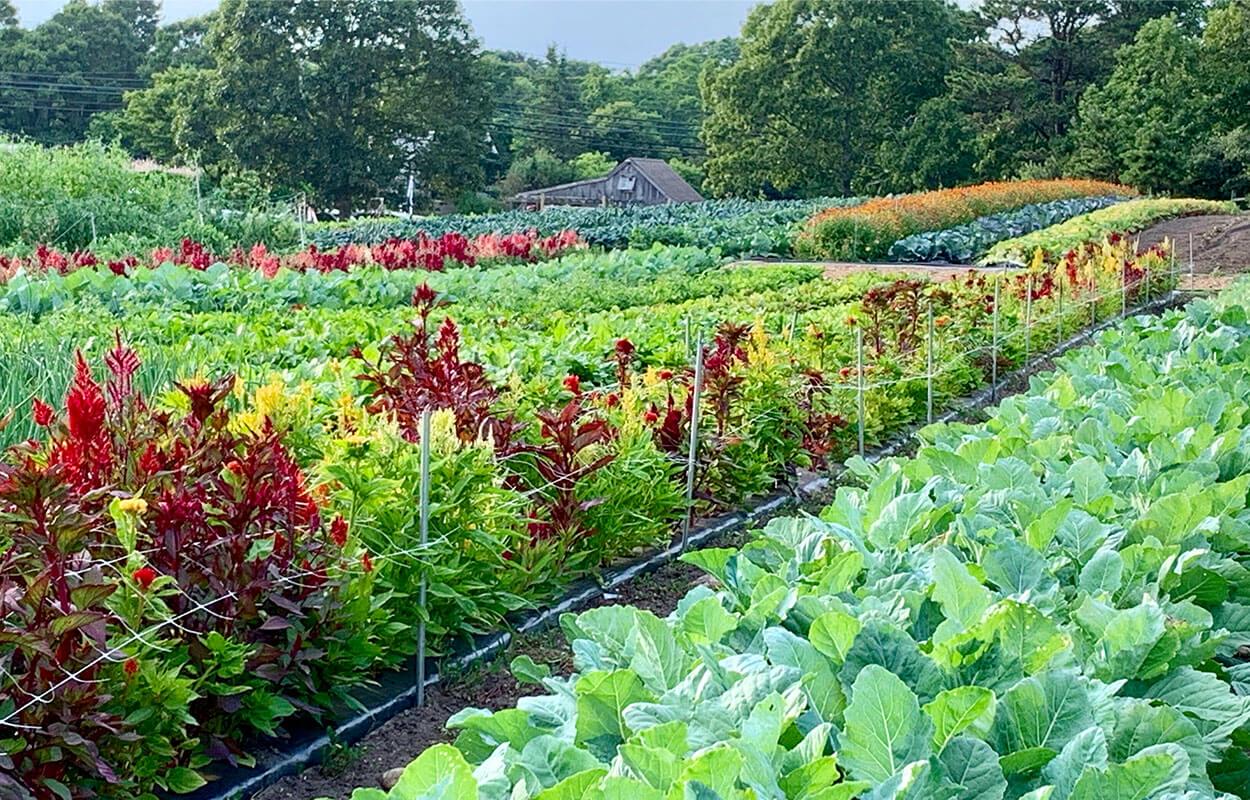 Team Building and Group Activities
The farm offers a full range of fun activities for groups of 10 to 100 people, perfect for your next get-together with a group of friends, club members or coworkers. Choose from "Farm Tour & Foraging", "Farmer & Florist", "Sunset Tour & Bonfire", "Pick for a Cause", "Beekeeping 101" or "Creating a Kitchen Garden". Please contact our Sales Team regarding any team building inquiries at sales@chathambarsinn.com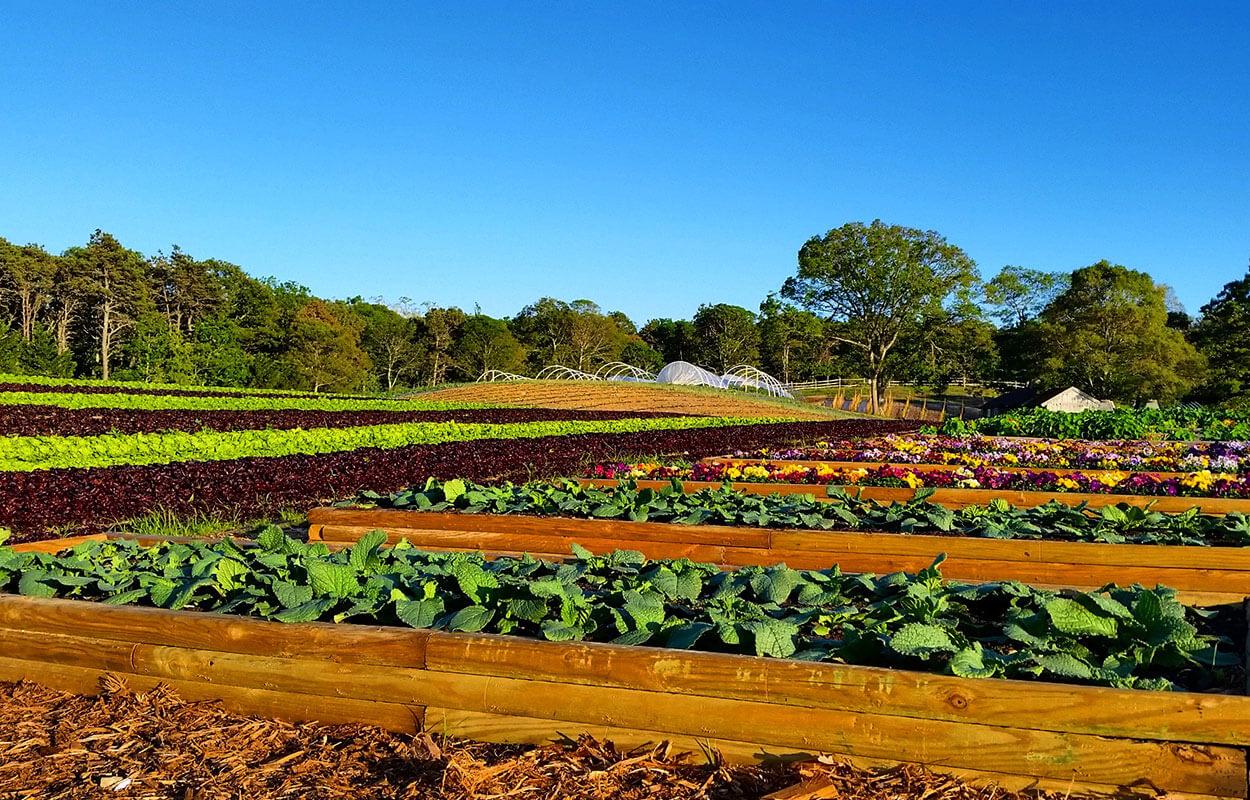 Location & Hours
Chatham Bars Inn Farm
3034 MAIN ST,
BREWSTER, Massachusetts
02631, US
508.241.9115
farmstand@chathambarsinn.com
Hours
The Farm Stand has closed for the season. We look forward to seeing you in the spring!