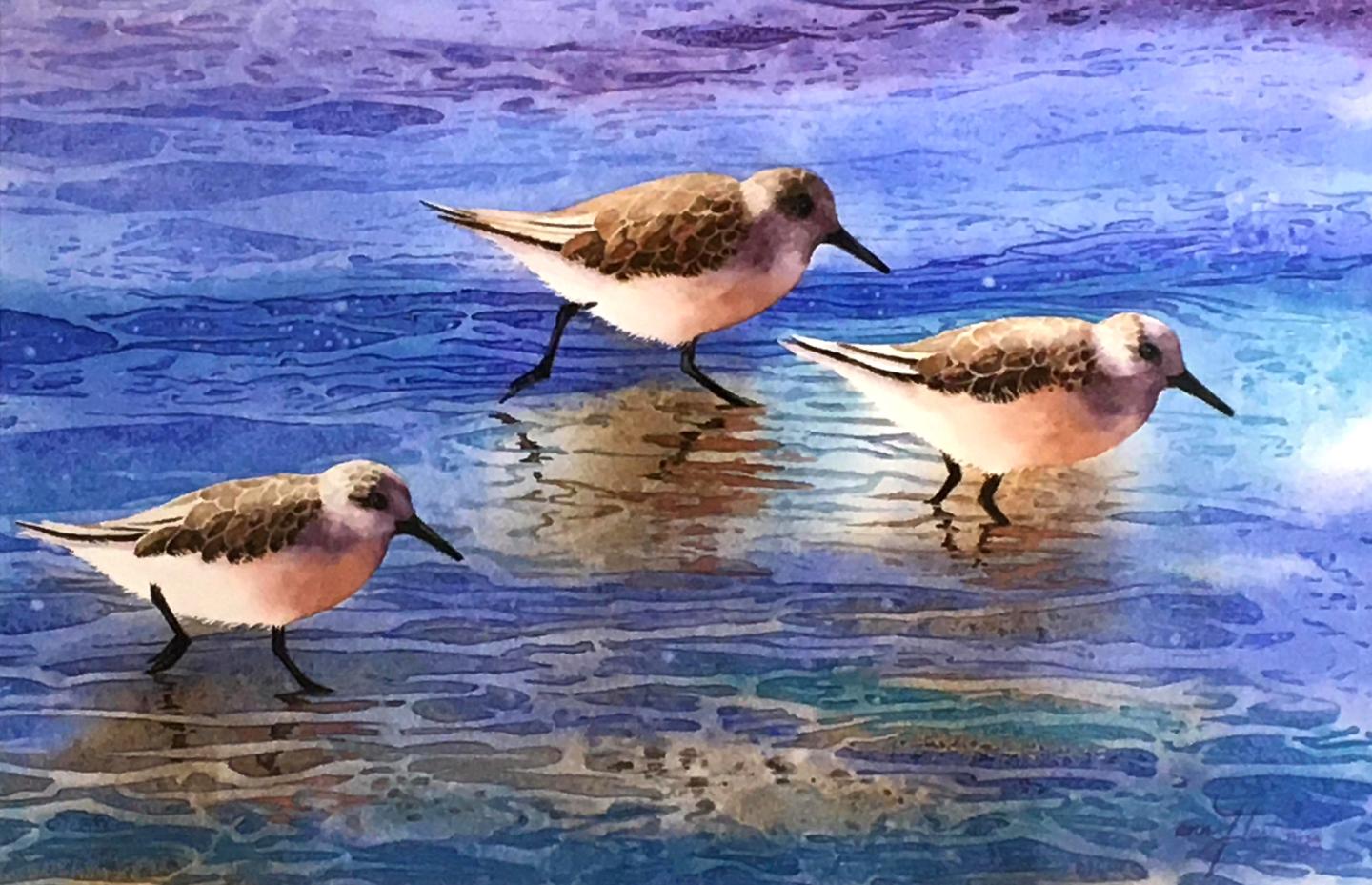 Make the most of winter as we bring the arts to Chatham Bars Inn! Please join us on Saturday afternoons from January 21 – March 25, 2023 from 4pm – 6pm for our Winter Art Series which is complimentary and open to the public. It's the perfect way to enjoy a winter afternoon and peruse the work of the area's finest artists. We will showcase local Cape Cod artists and galleries as well as artists from the Greater Boston area featuring a wide array of arts from landscapes, photography and pottery. The Winter Art Series will be held in our South Lounge complete with a cozy fireplace and complimentary prosecco and cheese.
Sat Jan 21 - Angela Mault, Chatham Creative Arts Center 
The Creative Arts Center in Chatham will showcase their fabulous Faculty with a sampling of their beautiful paintings! 
www.capecodcreativearts.org 
Sat Jan 28 - Domonic Boreffi, Gallery Antonia
Domonic Boreffi: "Gallery Antonia in Chatham has been presenting beautiful art to our community since opening in 2010. The gallery features many Cape Cod artists working in oil, acrylic, watercolor and photography. Featured artists for the Chatham Bars Inn Winter Art Series are: Del Bach, William R. Davis, Ann Hart, Susan A. Hollis, Elizabeth Lazeren, Ginny Nickerson and Kim Roderiques."
https://www.galleryantonia.com/ 
Feb 4 - Carrie Megan and Annie Newman 
Carrie Megan: "By distilling the essential elements of a landscape, I hope to capture its unique sense of place, time & emotion. My latest work is a movement towards greater abstraction, through an exploration of color as it relates to these landscapes."
www.carriemegan.com  
Annie Newman: Building on a successful, two-decade professional career in architecture and design, and armed with an undergraduate degree in art history, Annie has committed this next chapter of her life to making art and supporting the arts. She is currently taking a break from her Influencers series, which is comprised of portraits of people who have influenced my life, to explore different modalities, including cardboard collage and mixed media stencil works.
https://www.annienewmanart.com/ 
Feb 18 - Susan Dimm, Barn Hill Pottery and Sharon Hayes, Yankee Ingenuity
Barn Hill Pottery: Pottery inspired by Cape Cod's natural beauty.  Pieces such as mugs, wine coolers, votives, sponge holders and the famous egg poacher with an array of blues, greens, purples and sand colors.  One of a kind serving pieces with seashell or landscape decoration.
https://www.barnhillpottery.com/ 
Yankee Ingenuity: Award-wining photographer, Jon Vaughan, and contemporary painter, Sharon Hayes are the creative husband and wife couple who own and operate the gallery and gift shop, Yankee Ingenuity, in downtown Chatham. Jon is the author of two photography books about Cape Cod, Coastal Effects and Cape Cod Dawn to Dusk.   
http://www.yankee-ingenuity.com 
Feb 25 - Steven Koppel, EXPRESSIONS Gallery - Fine Art Photography 
Steven Koppel: "Arrive empty of expectations… leave filled with gratitude.These words guide my creative life. During all hours, seasons, and conditions, I frequent Cape Cod's waters to be present in places of beauty and personal meaning. In these moments, I consider myself witness first and photographer second, seeking to remain open to whatever awaits. My imagery allows me to express what I see and feel, but the experiences themselves are my greatest reward." 
www.expressionsgallery.com   
March 4 - Sedona Summer & The Star Gallery
The Star Gallery and Sedona Summer's Art Stars is located at 15 Shady Drive in East Harwich, featuring a collective of regional artists and growing every year.  Sedona Summer is the creator of the Heartwarming Mementos of Cape Cod Town Series, the Cape Cod Foods Series, the Wequassett Wedding Series, and the Cape Cod Lighthouse Series.
www.sedonasummer.weebly.com 
March 11 - Tilda Bystrom and Regina Milan: Stillwater Garden Studio  
Tilda Bystrom: Chatham artist Tilda McGee Bystrom  turned to her life-long hobby after  retiring from a 34 year teaching career. She is affiliated with the Chatham Creative Arts Center, the Chamber of Commerce and the Merchants Association. Over the last 20 years she has been painting Cape Cod scenes, particularly  the waterfront and historic  Chatham landmarks. Tilda is known for her  'sharks and whales in the park', her pet portraits, and her miniature collectables.  She is an avid gardener, and her paintings and gardens  both can be seen at Stillwater Garden Studio, right here in Chatham.
www.stillwatergardenstudio.com

Regina Milan: Regina has spent years in the of discovery of flora and fauna forms. Jewels of of nature — abandoned sea shells, shore birds, spring blossoms, fall acorns, autumn leaves--are captured in her paintings. Nature holds a spellbinding beauty for Milan. By observing nature, she  often produces scenes of larger-than-life beauty. Her work magnifies nature's productions, fully illuminating the elegance of life as small as a seed pod. At heart she is a naturalist whose work combines her love of the environment, science, and art. 
www.stillwatergardenstudio.com
March 18 - Peter Kalill, Orleans Modern Art Gallery 
Kalill's work ranges from the traditional landscape to a modern narrative, juxtaposing realistic elements with fractured and illustrative surroundings. His work is in many prominent collections in North America and Europe. Cape Cod had attracted Kalill as a fine place to live and work because of its quiet towns, costal vistas, vibrant arts community, and rich artistic history.
https://orleansmodern.com/ 
March 25 - Lauren DiFerdinando and Luther Bates, The Nines Art Gallery
The Nines Art Gallery is an independent artist-owned studio and gallery. The gallery features Lauren's large original oil paintings of glass, water and abstract seascapes, and limited-edition photography by Luther, taken at sea out of Chatham. 
www.theninesartgallery.com 
Header image "On a Mission", watercolor by Ann Hart, courtesy of Gallery Antonia, Chatham.