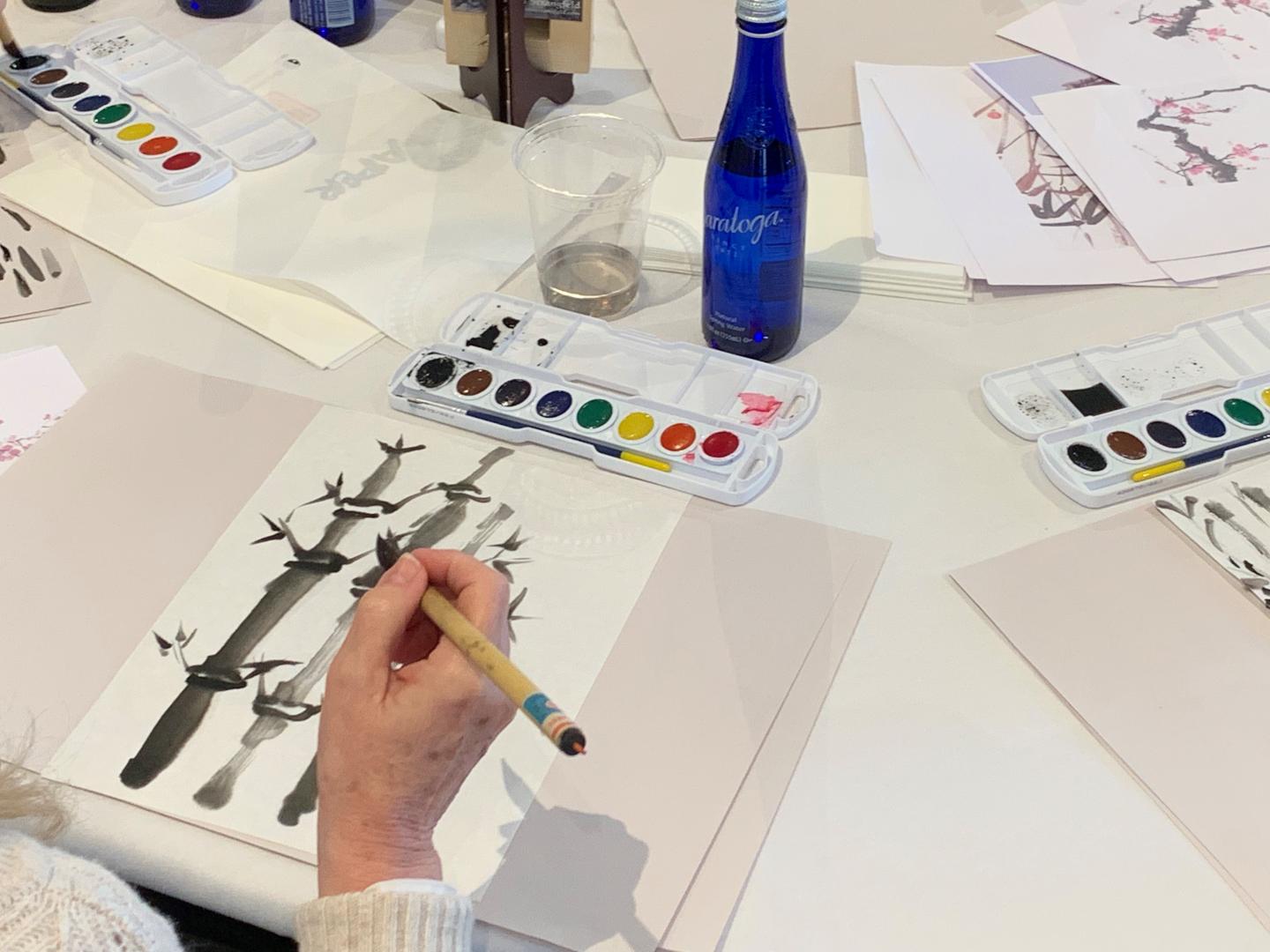 Winter of the Arts – Weekly Activities
Make the most of winter as we bring the arts to Chatham Bars Inn! From painting and bath bomb magic workshops to silk scarf-dying and musical performances, join us as we explore the arts this winter. 
Winter of the Arts programs will take place February 5 through March 19, 2022. 
Explore creative artistry with these hands-on classes, music performances and art sessions led by experts in each field. All instruction and materials are included. Please register in advance through concierge at 508.945.6871 or concierge@chathambarsinn.com . Payment information for Winter of Art events will be obtained at the point of reservation and charged the day of the event. Cancelations 48 hours prior to the event will not be charged. All other cancelations will result in full payment charges.
Picasso & Prosecco – Painting Class 
$50.00 
10:00am - 11:00am
February 5th 
March 5th
March 19th
Surround yourself with breathtaking views of Chatham Bars Inn and enjoy painting and prosecco. While Picasso won't always be the theme, you will certainly be creating a true masterpiece! Each attendee will be given paint, brushes, an easel, canvas and instruction- everything needed to complete their painting. 
Astronomy Classes 
Complimentary for guests
Open to the public $25 per person
5:00pm - 7:00pm
February 5th 
February 12th
February 23rd
March 19th
Join astronomer Michael Bentz for his astronomy classes and  learn about Cape Cod constellations while using high power telescope to observe the night sky. This is an outdoor class and it is weather dependent. 
Sumi-e Painting Workshop
$30
4:00pm – 5:00pm
February 11th  
This class is designed for the beginning drawer who appreciates art and has always wanted to learn The Japanese word for black ink painting, sumi-e is an East Asian writing and painting style that employs brush and black ink on paper. Gradations of black in sumi art are achieved by using black ink at full strength or dissolving it in water to lighten it.
Silk Scarf-Dyeing Workshop
$30.00
10:00am – 11:00am
February 12th  
Bring out your creative side as you create a one-of-a-kind silk scarf. Working with colored tissue paper, this technique is simple, quick and fun. 
Bath Bomb Magic and Tie Dyed T-shirts Workshop 
$30.00
1:00pm – 3:00pm
February 12th 
Two fun activities in one workshop! Come learn the science behind bath bombs from Scientist Kim of SciTech Kids. She'll share the secret to making bath bombs using coconut oil, aromatic essential oils, and dried calendula flowers for extra-relaxing and skin-pampering effects! Your homemade bath bomb beauties will look like store-bought ones when they pop out of the mold. You'll also learn an amazingly quick and unique way to make tie dye t-shirts using only Sharpies, alcohol, and a dash of creativity!  You'll learn how the concept of diffusion makes this fun, mess-free project entertaining for kids and adults alike. 
Introduction to Bead Class with Kathleen Taylor 
$30.00 
5:00pm - 6:30pm
March 11th
Kathleen pursued a life of arts and crafts since childhood, she earned her degrees in Fine Arts and Education, and spent a lifetime exploring different mediums of artistic expression, finally narrowing it somewhat to beads and color. Learn the art of beading with Kathleen and have fun creating your very own bead bracelet. 
 
Saturdays: "Meet the Artist" Art Series
1pm – 5pm 
Complimentary
February 5th - Peter Kalill (Orleans Modern Art)
February 12th - Spencer Kennard (Cape Cod Photo) 
March 5 - Spencer Kennard (Cape Cod Photo), Susan Dim (Barn Hill Pottery) & Kathleen Taylor ( Not Just Beads Gallery)
March 12th - Spencer Kennard (Cape Cod Photo)
March 19 - Richard Griffin & Kevin  ( Blacksmith & Sculpter) & Hans De Castellane ( Decastellane Gallery)
Our beloved annual Art Series has taken on a new twist, still focusing on talented local artists and galleries but now arranged in reserved 30-minute sessions. During each 30-minute session, attendees will be welcome to view the art on display and speak with the artists and gallery owners to gain further insight into the paintings or works of art. Each session will host 20 attendees and all sessions are complimentary and open to the public. Advance registration is required by contacting the concierge at 508.945.6871 or concierge@chathambarsinn.com .