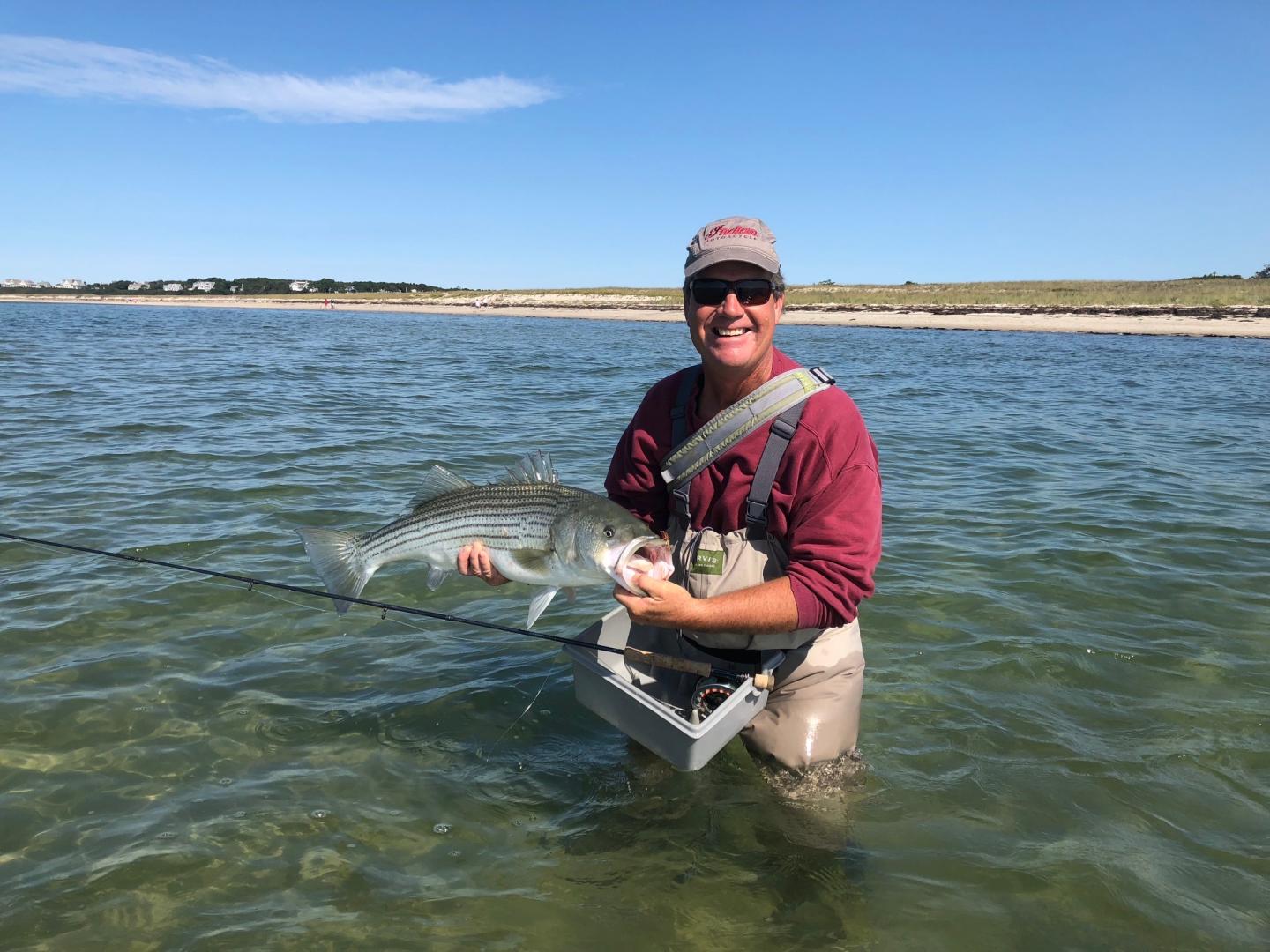 2022 Orvis Saltwater Fly-Fishing Schools at Chatham Bars Inn
We are excited about our designation as an official Orvis Endorsed Lodge and will continue to partner with Orvis throughout 2022 to host the only Orvis Saltwater Fly-Fishing Schools in Massachusetts. Open to guests of the Inn and to the public, Chatham Bars Inn will offer one-day schools ($279) and two-day schools ($489) on select dates from April through October, 2022.
One-day schools will be held on April 24 and April 30. Available dates for the two-day schools are June 18 - 19, July 16 – 17, July 30 - 31, August 13 - 14, August 27 - 28, September 8 - 9, September 22 - 23 and October 8 - 9. Schools will be led by an endorsed Orvis instructor and the Inn is also working closely with North Chatham Outfitters, the authorized Orvis Dealer for retail on Cape Cod. Schools are open to the public as well as guests staying at the Inn. There is limited availability due to the small class sizes, therefore registration as far in advance as possible is recommended.
For more than 160 years the Orvis mission has been to guide its patrons to lead more fulfilling lives through a deep personal connection to the adventure and wonders of the natural world. They are well known for their fly-fishing schools and their instructors will be taking full advantage of Chatham's location on the elbow of Cape Cod, one of the most well-known flats fishing and striped bass fishing areas in the northeast. Unique in that Chatham is bordered by Nantucket Sound and the Atlantic Ocean, these two bodies of water are joined together by various flats and waterways that create an ideal fishing location. Chatham offers an abundance of salt water species such as striped bass, blue fish, bonito and false albacore. The Chatham flats are often regarded as one of the best places in the world to sight fish for striped bass in shallow water. Students will learn saltwater specific tactics and techniques including fly casting, tackle and fly selection, rigging, fish fighting and proper release techniques.
The following topics will be covered at the Orvis Saltwater Fly-Fishing School:
• Fly casting techniques
• Essential knots
• How to choose your gear and tackle
• Striper feeding habits
• Proper fly selection
• How to read water, currents, and tides
• How to play, land, and safely release fish
• After the school students can arrange for a variety of trips through Chatham Bars Inn. Guided wade fishing, flats fishing from a flats boat and fishing the rips from a 34' regulator.
For a full school itinerary or to reserve, please click here.