Meet the food and beverage team behind the world class culinary experiences at Chatham Bars Inn including Executive Chef Anthony Cole, Chef de Cuisine of Stars Chris Jenkins, Farm Manager Josh Schiff and Sommelier Dean Iampietro.
Executive Chef Anthony Cole
The creative mastermind behind Chatham Bars Inn's renowned culinary program, Executive Chef Anthony Cole has been with the resort for over a decade and oversees the dining program's growth and development. Chef Cole has a wealth of experience in the luxury culinary world having previously served as Executive Chef at the Ritz-Carlton St. Louis, Missouri, and Executive Sous Chef at The Ritz-Carlton Naples, Florida. He began his career at the Five-Diamond Ritz-Carlton Atlanta, Georgia, where he worked his way up through the ranks. Now an established figure in Chatham, MA, Chef Cole has a knack for bringing out the best in the Cape's local produce and ingredients and is closely connected to the farming and fishing community in the area.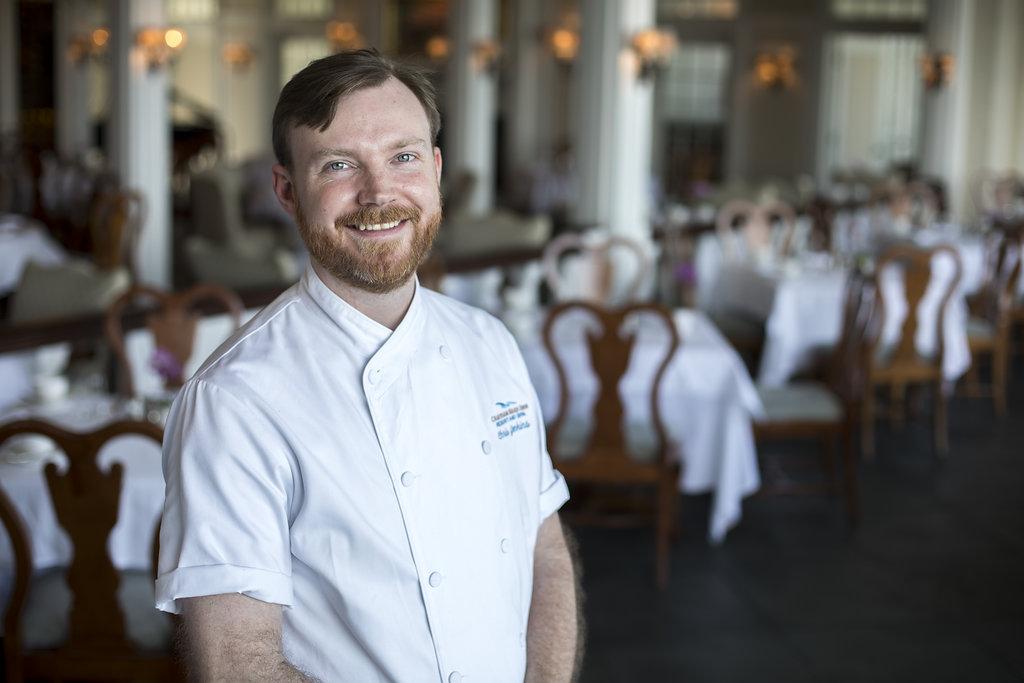 Chef de Cuisine Christopher Jenkins of STARS
Chef Christopher Jenkins is the Chef de Cuisine of Chatham Bars Inn's award winning restaurant STARS, known for its elegant setting and seasonal cuisine showcasing the best local ingredients the Cape has to offer. Chef Jenkins has a long culinary history, with much experience at Michelin-starred fine dining establishments and upscale high-volume operations. He joined the team at Chatham Bars Inn in 2018, having previously served as the Chef de Cuisine at Terra Restaurant in St. Helena, California. After many years in California he returned to the East Coast, where he originally got his start in the hospitality industry. In his current role, Chef Jenkins is a vital member to the Chatham Bars Inn team, where he brings his strong leadership skills and creative eye for menu development to the restaurant's kitchen.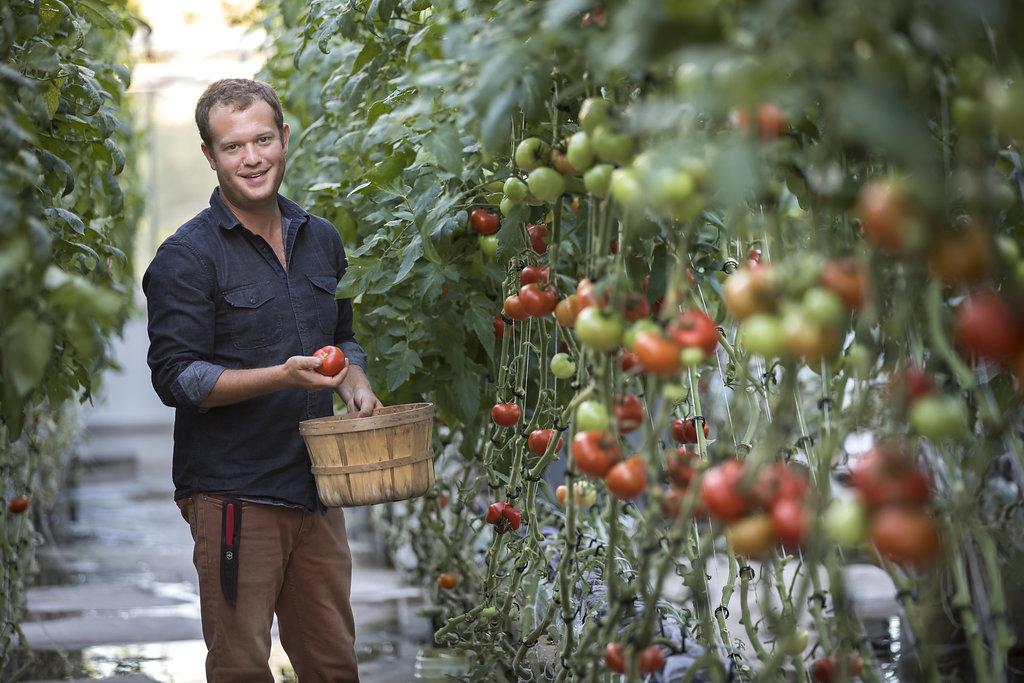 Joshua Schiff
Joshua Schiff has served as the Farm Manager for Chatham Bars Inn's eight-acre farm since 2014. During that time, he has been an integral part of developing the resort's robust farm-to-table dining program, bringing creative vision to the farm that supplies the resort with all its produce. The resort's current program, which highlights the Cape's bountiful natural harvest is entirely the brain-child of Joshua, as he is credited with creating the program from scratch. In his role, he not only shares his expertise with guests but also the local community, where he teaches farm workshops and manages a farm program that allows locals to benefit from the high-quality produce grown at the farm.
Prior to Chatham Bars Inn, Joshua worked at Love Apple Farm, the exclusive kitchen-garden for Chef David Kinch's Michelin starred Manresa restaurant in Los Gatos, CA. In addition, he founded New Traditions Farm, a 125 member CSA farm specializing in heirloom vegetables and heritage poultry. As an advocate for the sustainable farming and local food movement, Joshua is bringing his vision to life with the help of Executive Chef Anthony Cole and the whole Chatham Bars Inn culinary team.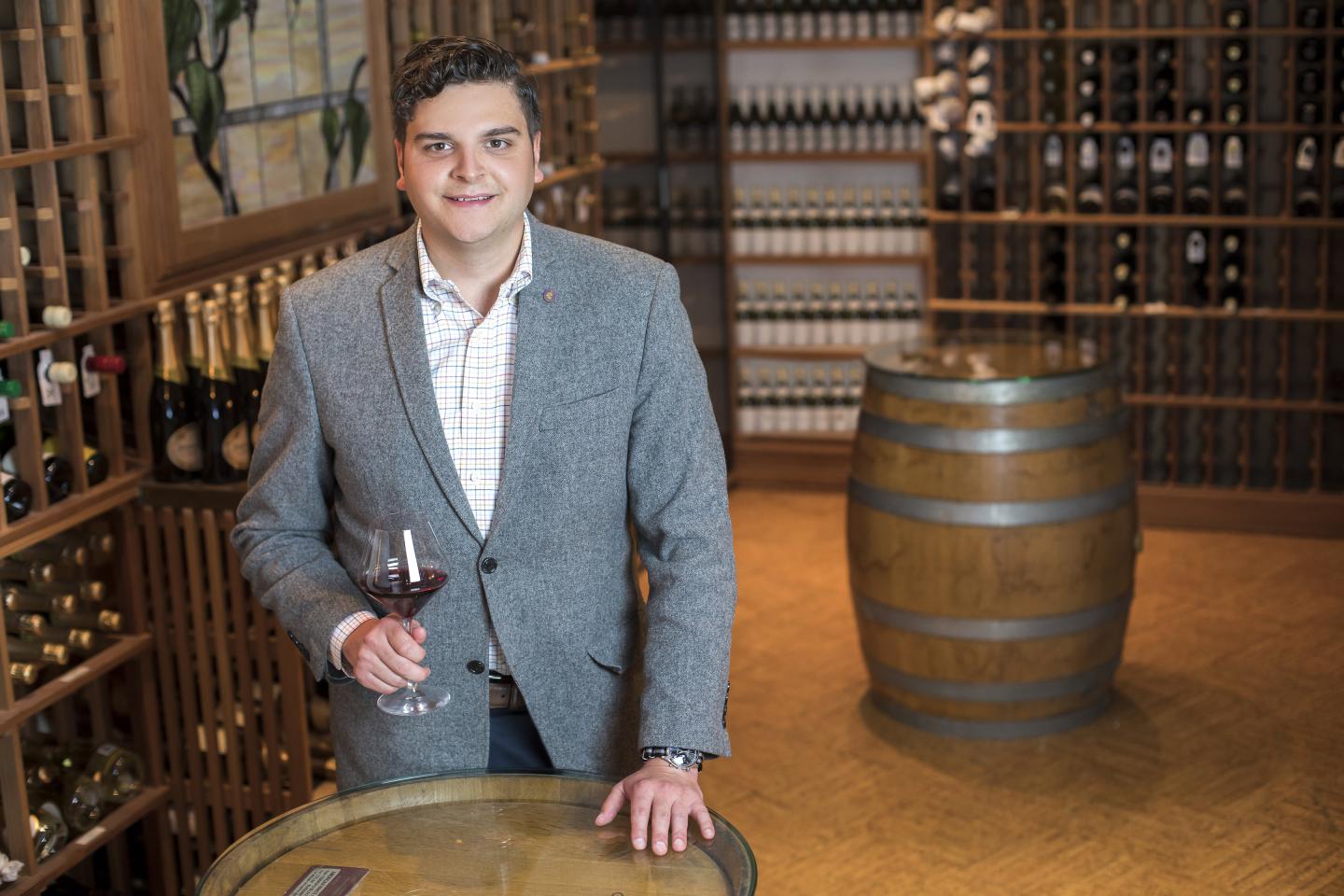 Dean Iampietro
Dean Iampietro is Chatham Bars Inn's Director of Outlets. He oversees the resort's five unique dinning outlets. Dean joined the team nine years ago after finishing his studies at the Culinary Institute of America in Hyde Park, New York. While he studied at CIA, Dean honed his skills at Stein Eriksen Lodge in Park City, Utah, and The Rhinecliff Hotel in Rhinecliff, New York. At the Stein Eriksen Lodge, Dean discovered his passion for wine. He is now a certified sommelier via the Court of Master Sommeliers. Shortly after joining the team at Chatham Bars Inn, Dean took over the wine program. He manages the impressive wine collection at the award-winning STARS restaurant. A Massachusetts native, Dean has always had an affinity for food, wine and service. Dean's passion has lead him to his current position at the luxury seaside resort.
I think one of the best things about working here at the Chatham Bars Inn is the broad variety of things we make in our pastry shop. Everything's made from scratch and we do everything from wedding cakes to ice creams and sorbets, plated desserts for all the restaurants, breads for all the restaurants and banquets and a lot of special events here at the Inn and also at the farm. We even grow our own herbs and garnishes and part of my day is stopping in the herb garden to pick a few to garnish our fresh desserts.
Executive Pastry Chef Brennan Froeschner