Meet the food and beverage team behind the world class culinary experiences at Chatham Bars Inn including Executive Chef Andrew Chadwick and Farm Manager Joshua Schiff.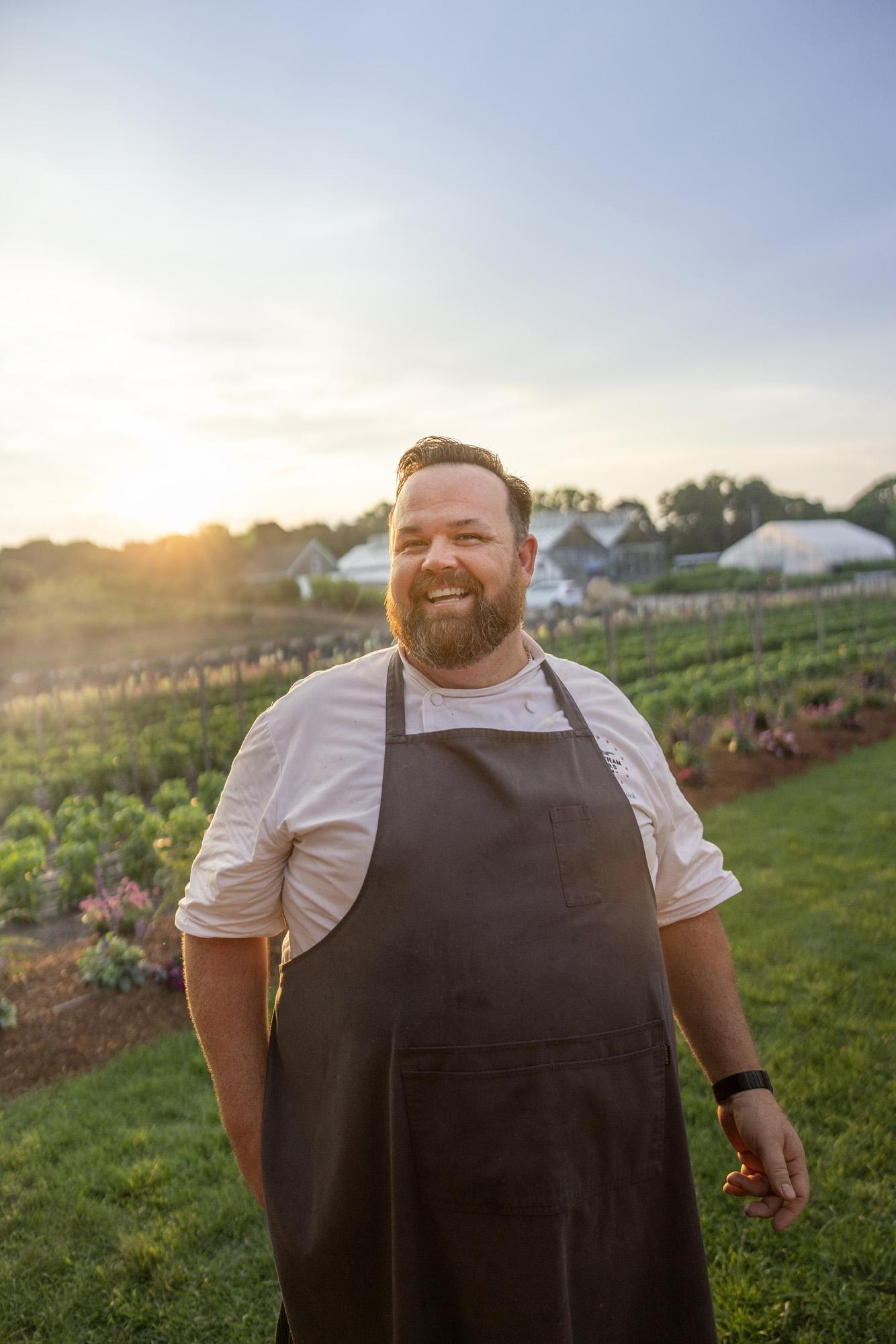 Executive Chef Andrew Chadwick
Executive Chef Andrew Chadwick leads the Inn's restaurants and award-winning culinary programming with creativity, expertise and professionalism mixed with an enthusiasm for exceeding guest expectations and building a cohesive team.
"We are thrilled to have Chef Chadwick at Chatham Bars Inn as our Executive Chef, a position that we know has been a dream of his since his previous tenure with us earlier in his career," said Gary Thulander, managing director of the Chatham Bars Inn. 
Before returning to Chatham Bars Inn where he had been Executive Sous Chef from 2012 to 2016, Chef Chadwick was the Executive Chef at the Inn by the Sea in Cape Elizabeth, Maine, where he was instrumental in developing new dining concepts and ensuring the year-round success of the property's culinary pursuits. Chef Chadwick led efforts to expand menu options, develop experiential dining programming and partner with local farms to feature seasonal produce as well as sustainable organizations to showcase under-utilized seafood from the Gulf of Maine on their menus. 
Chef Chadwick brings with him a collection of culinary accolades and recognition, including 2022 Chef of the Year Award for the State of Maine, 2018 Guest Chef at The James Beard House in New York City and Outstanding Manager of the Year at the Massachusetts Lodging Association's Stars of the Industry Awards. Chef Chadwick graduated from the International Institute of Culinary Arts in 2002.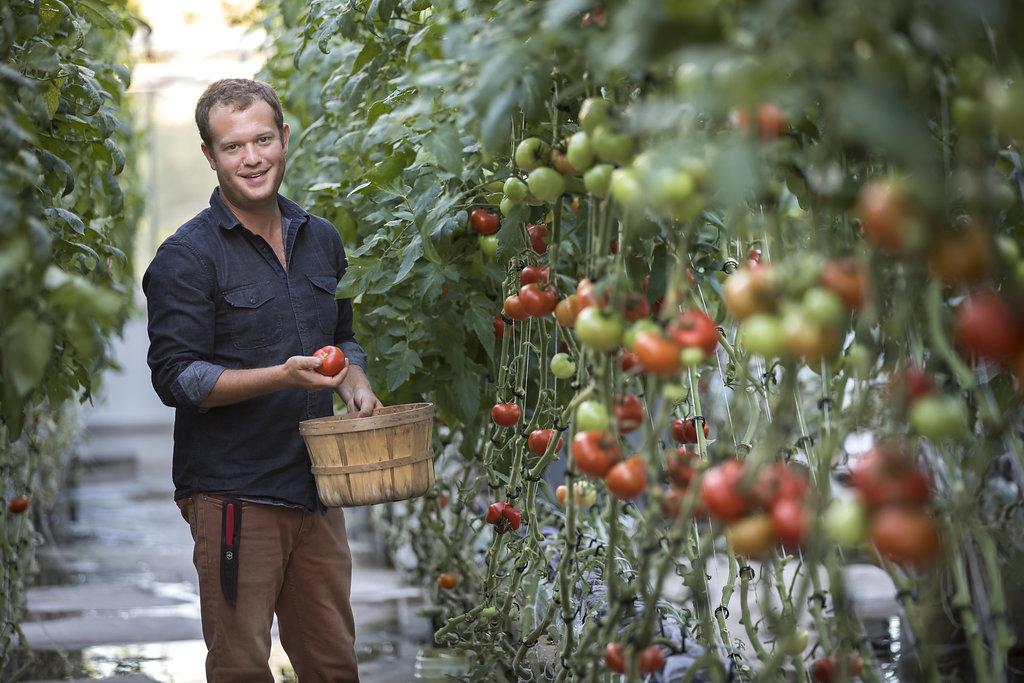 Farm Manager Joshua Schiff
Joshua Schiff has served as the Farm Manager for Chatham Bars Inn's eight-acre farm since 2014. During that time, he has been an integral part of developing the resort's robust farm-to-table dining program, bringing creative vision to the farm that supplies the resort with all its produce. The resort's current program, which highlights the Cape's bountiful natural harvest is entirely the brain-child of Joshua, as he is credited with creating the program from scratch. In his role, he not only shares his expertise with guests but also the local community, where he teaches farm workshops and manages a farm program that allows locals to benefit from the high-quality produce grown at the farm.
Prior to Chatham Bars Inn, Joshua worked at Love Apple Farm, the exclusive kitchen-garden for Chef David Kinch's Michelin starred Manresa restaurant in Los Gatos, CA. In addition, he founded New Traditions Farm, a 125 member CSA farm specializing in heirloom vegetables and heritage poultry. As an advocate for the sustainable farming and local food movement, Joshua is bringing his vision to life with the help of the Chatham Bars Inn culinary team.
I think one of the best things about working here at the Chatham Bars Inn is the broad variety of things we make in our pastry shop. Everything's made from scratch and we do everything from wedding cakes to ice creams and sorbets, plated desserts for all the restaurants, breads for all the restaurants and banquets and a lot of special events here at the Inn and also at the farm. We even grow our own herbs and garnishes and part of my day is stopping in the herb garden to pick a few to garnish our fresh desserts.
Executive Pastry Chef Brennan Froeschner